DES MOINES, Iowa — Thirty women tried to make an impression on Zach Shallcross during Monday night's Season 27 premiere of "The Bachelor". Only one brought a farm animal to the mansion's doorstep.
Iowa native Mercedes Northup brought along a pig, Henry, to meet her potential fiancé in a "uniquely Iowan" introduction.
Henry's presence got a few laughs from the bachelor himself, and Northup explained herself in a confessional moments later: "I'm a pig farmer, ok?"
24-year-old Northup, who originally hails from Bloomfield, Iowa and claims her hobby is showing pigs at the Iowa State Fair, now lives in Nashville. Her official biography also says she is a nonprofit owner who works four jobs in order to support herself.
Northup posted photos from Henry and Shallcross' meeting on Tuesday, certifying that her love interest was "Henry approved".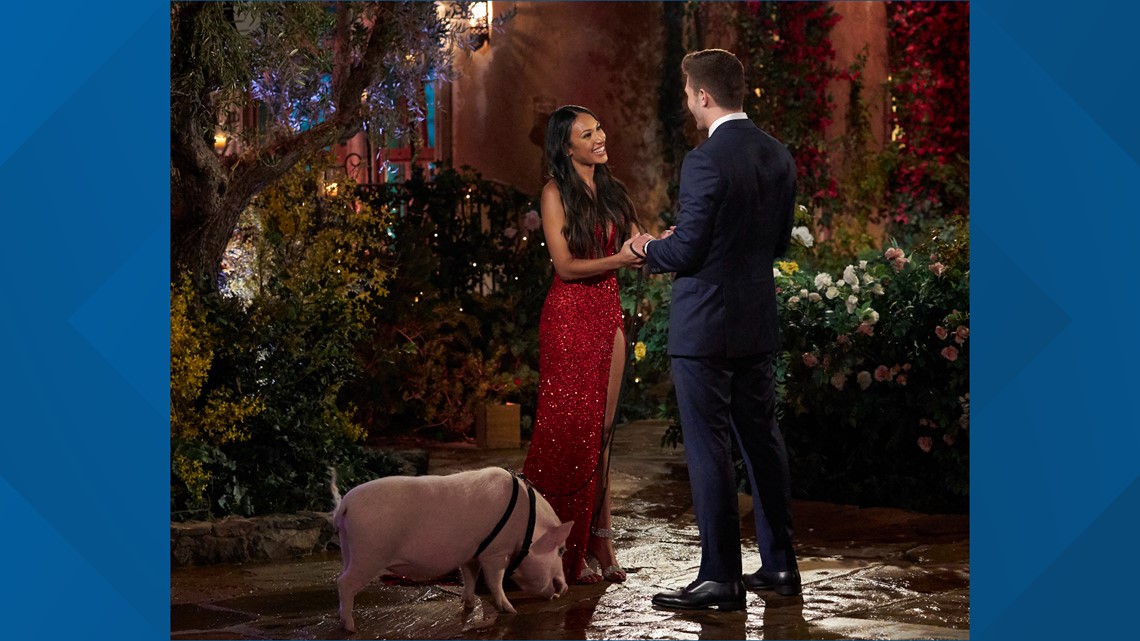 And for those who didn't get to tune in for the premiere, don't worry: Mercedes isn't going wee wee wee all the way home just yet.
She made it through the first rose ceremony, while 10 other women were eliminated. For a full list of competitors on "The Bachelor" this season, click here.