DES MOINES, Iowa — March Madness is more than just basketball, and a summertime tradition hopes one tasty competition is a slam dunk.
The Iowa State Fair Food Frenzy is underway. Starring the top 16 fair foods, based on 2022 sales, favorite foods will go "head to head" in a bracket-style competition.
Round one voting is open until Thursday, March 16 until midnight.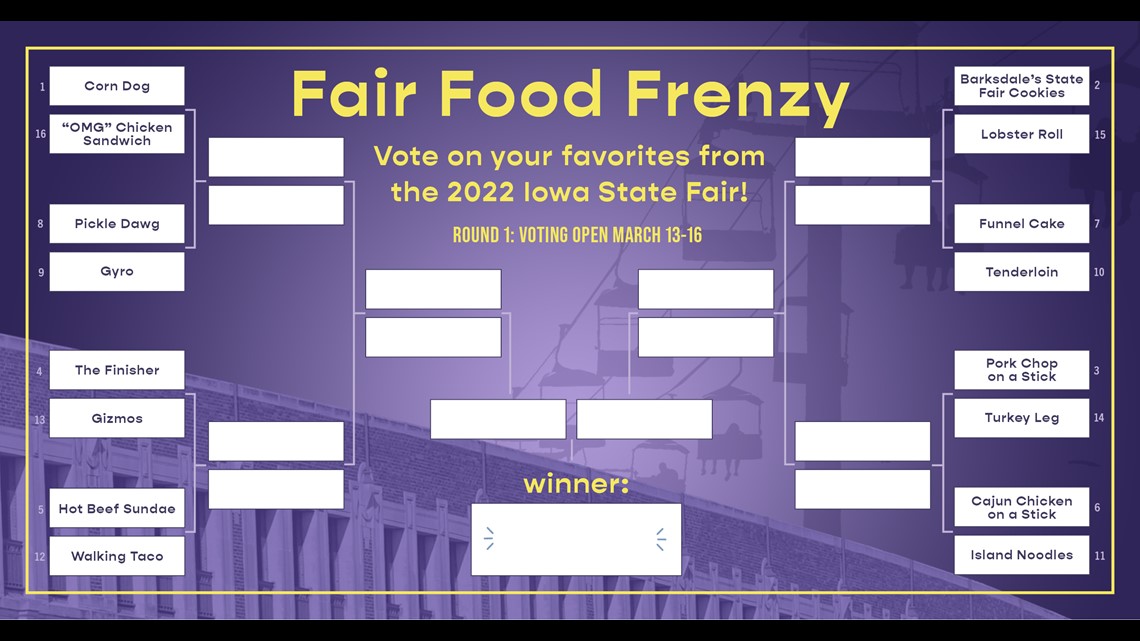 Foods will get knocked out by the number of votes. For the next four weeks, organizers say the choices will get fewer and fewer until the final, top food is announced April 5.
Voters in the Iowa State Fair Food Frenzy will be entered to win $50 in food tickets and two admission tickets to the 2023 Iowa State Fair.
More information on how to enter is available here.