DES MOINES, Iowa — A new terminal will be coming in the next several years to the Des Moines International Airport, partially thanks to funding from the federal infrastructure bill passed on Monday.
Iowa will receive nearly $5 billion from the newly signed bill, with $120 million set aside for airport infrastructure, according to Democratic Rep. Cindy Axne's office.
It is yet to be determined how much the airport will see out of that, but it will likely be a majority, given it is by far Iowa's largest airport.
The new terminal project announced all the way back in 2016, with construction originally planned to begin in 2022, will now be completed by 2028, according to Kayla Kavarna, development manager for the Des Moines International Airport.
The new entrance was completed back in late August, a sign of what's eventually coming in the next several years.
A new customs and border control gate is potentially in the cards too, with no current commercial flights operating internationally with the current terminal that has 11 operational gates.
The new terminal will cost nearly $600 million and is currently planned to house 18 gates.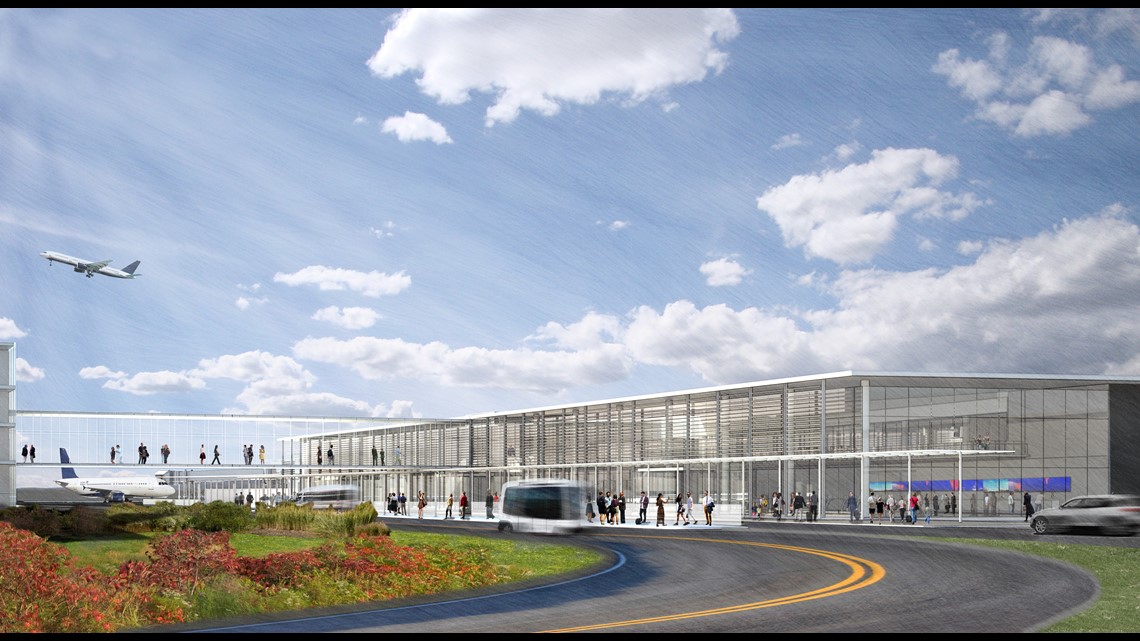 The new terminal is crucial for Des Moines' appeal to attract businesses and top talent to central Iowa.
"Over the past two decades, the Greater Des Moines metropolitan area has been the fastest-growing metro in the Midwest in terms of population growth, job growth, and GDP growth," Jay Byers, CEO of the Des Moines Partnership said.
Des Moines International airport currently flies to 28 nonstop destinations on six airlines.