'A mirror back to the community': Highland, Oak Park neighborhoods tackle revitalization
The neighborhood had largely fallen to the wayside until recently, when residents and business owners began working together to bring the original magic back.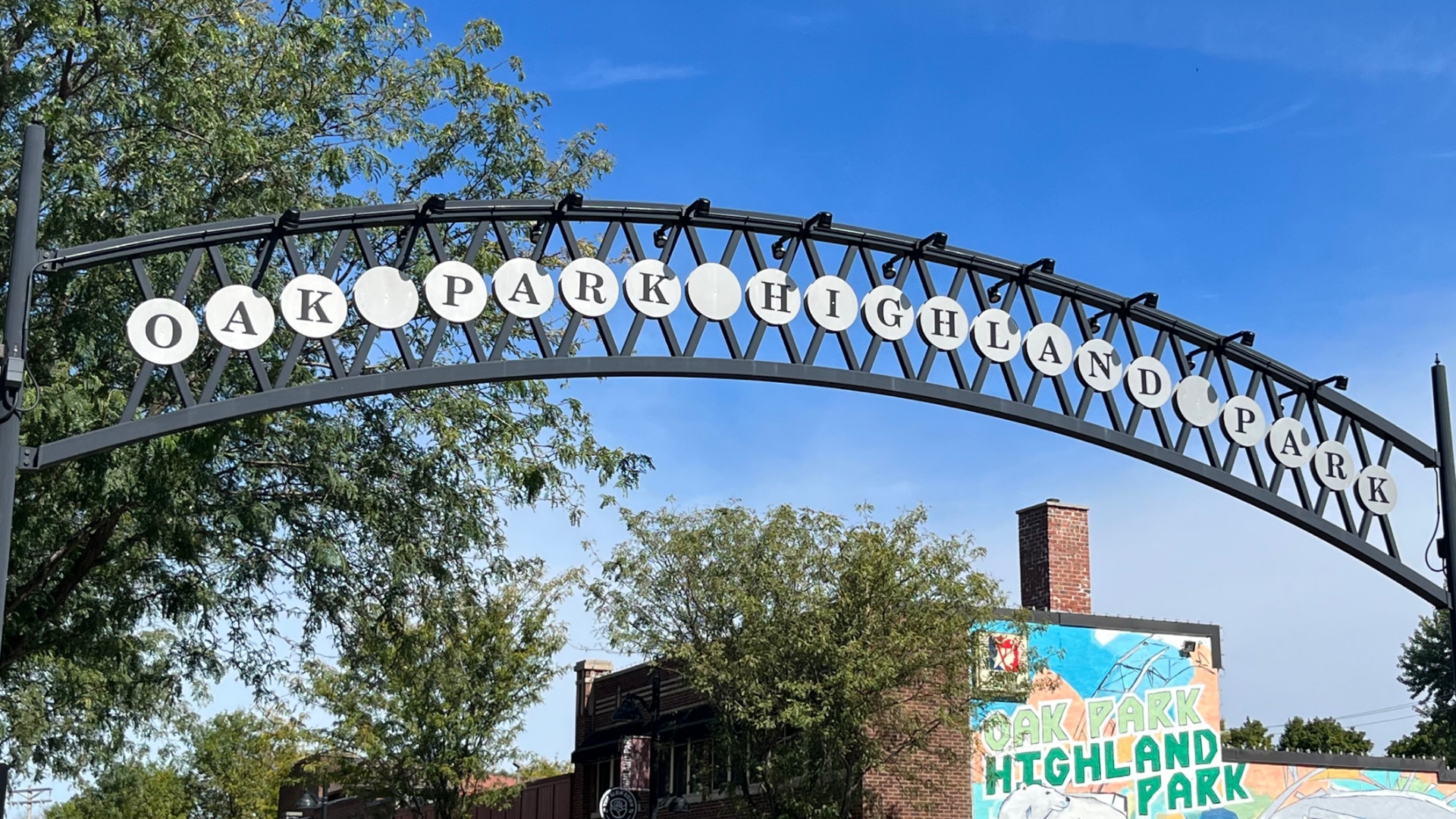 A lot has changed in the 100 years since, but much of the infrastructure remains the same. As newer, trendier neighborhoods sprung up in the metro, Oak and Highland Park fell to the wayside – until now.
Recently, residents and business owners began working to bring some of the original magic back.
EDITOR'S NOTE: The above video is from May 2021
A grassroots effort
:
Invest DSM, a nonprofit dedicated to helping strengthen neighborhoods, is just one entity working to improve the Highland Park and Oak Park neighborhood. In 2019, the organization named the Highland and Oak Park district one of its "special investment districts."
Aside from the historic business district and the craftsman-style homes, there was one major pull to the neighborhood.
"The other thing that really drew us to that neighborhood is the energy that it had, and the people ... who are really passionate about bringing the neighborhood back," said Invest DSM Executive Director Amber Lynch. "That was very grassroots, it existed before Invest DSM came into the mix."
Kara and Drew Kelso are just two of those people.
"We drove through here, we saw all the infrastructure, and I was like, 'Oh, it's so charming and everything, but nothing's happening,'" Drew said. "'It's going to take somebody to spark it up."
Excitement was already beginning to spark as the older generation began welcoming newcomers into the neighborhood. But to really get started, according to Kara, the neighborhood needed younger people to get involved.
As it turned out, the Kelsos were just the people to do so.
In 2017, Drew went to his first neighborhood association meeting: the very meeting where people had planned to dissolve the association due to lack of interest. Instead, at the end of the night, Drew walked out as vice president.
It was the beginning of a new era, both for the Kelsos and for the neighborhood.
With the growing momentum, the Kelsos recognized a need for "third spaces" in the area. Third spaces are defined as the place where people choose to gather, outside of their first place, the home, and their second place, the workplace.
"We really wanted to give the community a space where people can connect with each other and neighbors can meet each other," Kara said.
As it turned out, the perfect opportunity would land in their lap. The owner of Hiland Hardware, Bill Wheeler, told the Kelsos he planned to liquidate his shop at the end of 2019. He offered the couple the opportunity to take over his space.
And so, The Slow Down Coffee Co. was born.
"Through community, that happened," Drew said. "So, it needed to be community going back out."
A commitment to community
:
The Slow Down's story is just a microcosm of how the neighborhood continues to move forward into the future. However, they aren't the only newcomers: In 2020, Des Moines Mercantile opened its doors.
More recently, The Collective opened at its new location this past July.
Next to The Collective is Sundara Tattoo. Owner Rayna Ross has been working in the Des Moines metro, and across the country, as a professional tattoo and mehndi artist for several years. The brick-and-mortar store, however, is a new addition.
"I knew I wanted to be in a more community-oriented group of business owners," Ross said. "That's what I really love about space and this area too: I feel like people really try to make it a community ... you see a lot more locals in this space. And it's so nice just to be able to walk down and grab a coffee and come back or send clients over there to check out the shops."
Beyond building relationships with other business owners, Ross also sees her studio as a way to introduce people to tattooing in a way that's approachable by hosting pop-up and walk-in events.
"While we're a nontraditional tattoo shop, most people are probably pretty intimidated by just going into [a tattoo studio] sometimes, especially if they don't have any tattoos yet."
This welcoming sentiment is one that carries throughout the neighborhood. At Slow Down, the Kelsos were intentional about fostering a place where people could connect. At their coffee shop, there are no loud blenders to disrupt conversations, no extensive menu to create long lines and no drive-thru to serve as a barrier to discussion.
"We don't want it to be 'heads down, focus on output,'" Drew said. "We want relationships to be able to exist."
By streamlining their services, Slow Down also creates an opportunity to showcase other local makers. In their fridge, you'll find salads from New World Market; in their pastry display, you'll see baked confections from LeeTy Delights and Thistle's Summit.
Ross also places a heavy emphasis on collaboration at Sundara. Recently, she hosted a joint pop-up event with her neighboring shop, The Collective. Additionally, she sells her tattoo balm just down the street at Des Moines Mercantile.
She sees these business relationships as a testament to her professional growth, as she held her first pop-up event right across the street years earlier.
"It used to be a little store called Redo. They have since closed, but one of my friends and clients is actually opening a store there now, which is also a vintage space. It's kind of a full circle moment for us."
A dedication to history
:
While the Highland Park Business District has seen its fair share of new businesses, others are longtime neighborhood staples.
This mix of the old and the new is something that makes the area unique, Amber Lynch with Invest DSM added. The organization hopes to keep the momentum going by providing grant funds to partners with business owners to improve existing infrastructure and create new spaces.
"A lot of these buildings are older, many of them have experienced deferred maintenance over the years, and they need a lot of work to meet today's codes," Amber said.
Even as new businesses open, residents of the neighborhood are working to ensure the history of Highland Park and Oak Park isn't left behind.
"While we've been super excited about welcoming these new businesses, we have also been super intentional about really advocating for the businesses that are already here and trying to build relationships with them," Kara Kelso said. "...so, we are really excited about all the businesses here, whether they're new or old."
The commitment to preserving what came before is visibly evident in both Sundara and Slow Down. At Sundara, the building maintains its original architecture and terrazzo flooring. At Slow Down, they kept the original brick and repurposed different elements to create something different.
"We were very intentional with mixing old elements with a new use of the space so it didn't feel completely foreign," Drew Kelso said. "...This was one of our efforts to say, 'We're respecting the old while presenting a new.'"
As the district continues to grow, residents are hopeful that the neighborhood will return to its former glory.
"There are still a lot of folks in the area who remember it as a thriving business district," Lynch said. "And they're excited to see it come back to life a little bit more."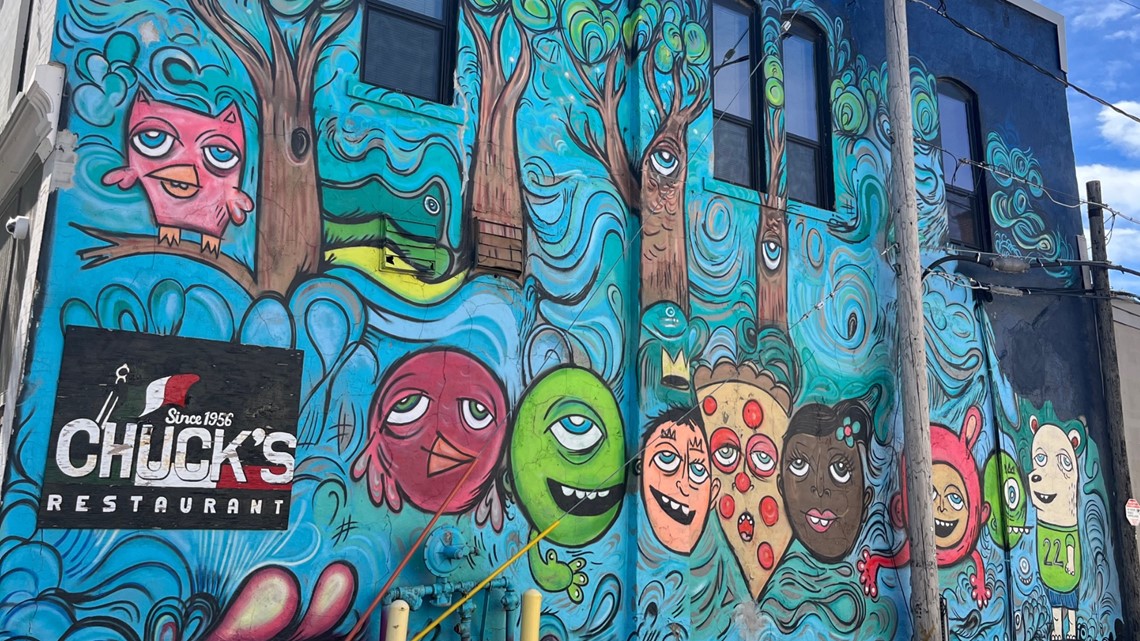 A look ahead
:
Even as the Highland and Oak Park neighborhoods reflect on the past, residents and business owners are ready to move into the future by making the area the perfect place to live, work and play.
According to Lynch, Invest DSM has contributed or committed $1.6 million in grants to building and business owners in the district. That money has so far been matched by $9.5 million in private investment.
As the area continues to grow, Invest DSM doesn't plan to stop its support.
Future projects include continuing to support local businesses, expanding parking solutions and adding new banners and lighting along the street.
This support is crucial, especially with a slate of businesses set to soon open their doors in Highland Park, including shops such as Divine Times Vintage and Pints by Beth.
Business owners in the area, like the Kelsos, are also playing an instrumental role in attracting new businesses by helping them line up new spaces and meet property owners. This way, Drew and Kara said, they can encourage local businesses to pop up, rather than chains.
"If someone is buying a building to develop and they don't have any tenants lined up, I don't want them to just look at the bottom line and be like, 'Alright, let's throw in a Jimmy John's,'" Drew said.
Beyond improving the neighborhood, though, business owners have one central goal: to continue fostering a community that includes and represents everyone.
"The whole basis of this is to really be a mirror back to the community," Drew said.