Principal Charity Classic doubles capacity, lifts mask mandate for fully-vaccinated fans
Iowa Gov. Kim Reynolds removed the state mask mandate months ago, but the CDC's latest guidelines are encouraging cities, events and more to reconsider their rules.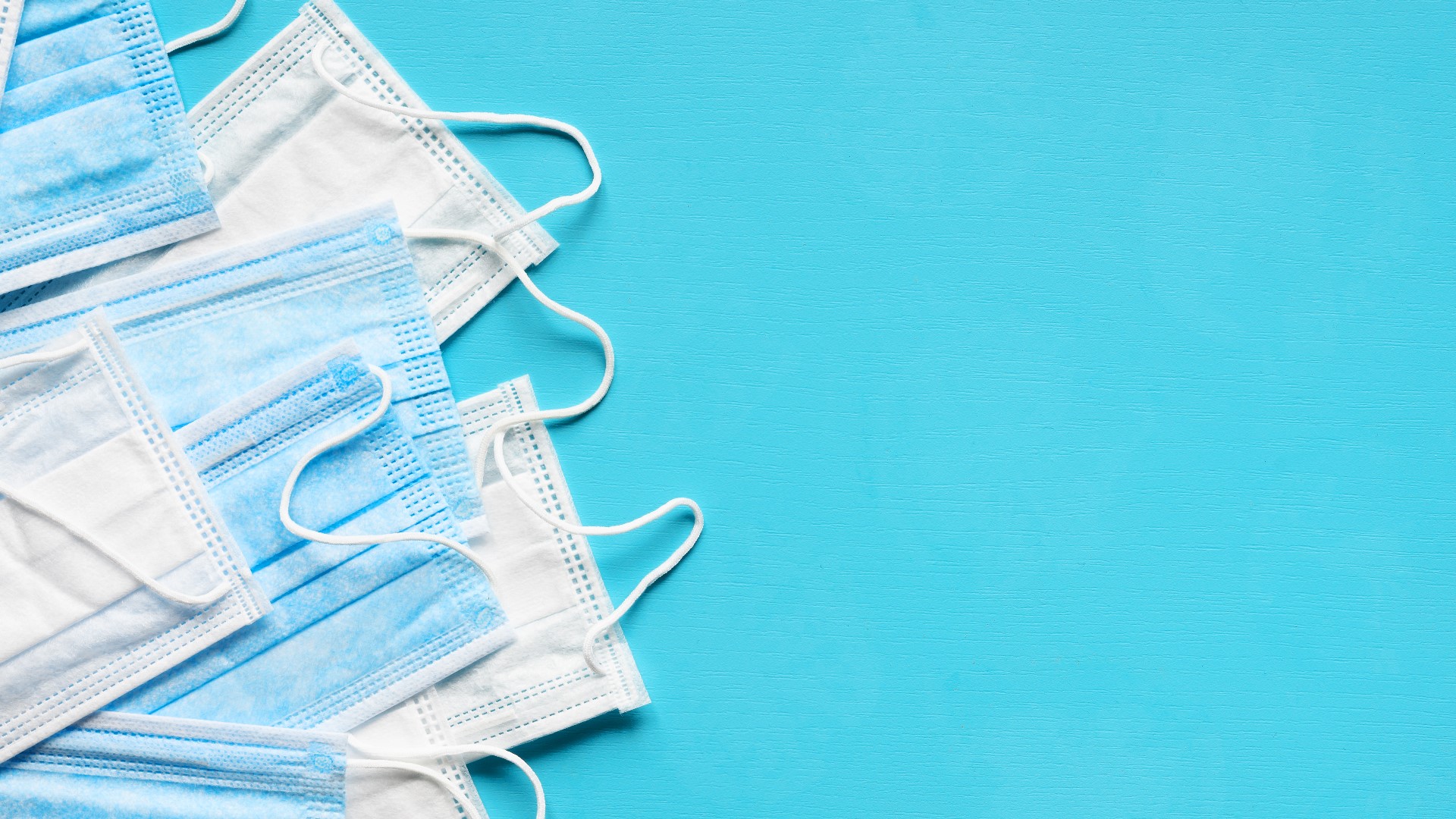 Iowa Gov. Kim Reynolds was adamant about not issuing a mask mandate up until the state reached more than 1,500 hospitalizations from the virus in November 2020.
However, many government entities, businesses, events and more retained their own mask-wearing policies following the governor's easing of restrictions.
After the CDC's announcement this week, many are now loosening their rules.
Remember: a person isn't considered fully vaccinated immediately after their final dose. The CDC says a person is considered "fully protected" from COVID-19 two weeks after their final dose.
BUSINESSES AND EVENTS
:
Stores, restaurants, sports and more
Principal Charity Classic doubles capacity, lifts mask mandate
Organizers for the PGA TOUR Champions golf tournament held June 1-6 at Wakonda Club in Des Moines announced plans to double fan capacity.
Local officials have worked with tournament organizers to allow as many as 10,000 attendees each day of the tournament.
As of Thursday, 95% of the initial daily ticket allocation had been purchased.
Following the CDC's changed guidance regarding face coverings for fully vaccinated individuals, PCC tournament organizers will no longer require masks indoors or outdoors.
Unvaccinated individuals should wear a mask indoors at all times and outdoors when they cannot socially distance at least six feet between all individuals.
Additional tickets are available beginning Friday.
Hy-Vee no longer requiring face coverings for fully vaccinated customers, employees
Hy-Vee will no longer require fully vaccinated customers and employees to wear face coverings in its stores, except where it is mandated by local ordinances.
The grocery store chain announced it will still require employees not fully vaccinated to wear face coverings while at work.
Some of the COVID-19 safety protocols Hy-Vee adopted early in the pandemic will remain, such as Plexiglass barriers, social distancing signage, and extra hand sanitizer/cart wipes.
Wearing a mask will not be required in Principal Park for anyone, vaccinated or not. Non-vaccinated fans are "highly encouraged" to continue wearing a mask while attending Iowa Cubs games.
Effective immediately, seats closed with zip ties and tarps will be removed and pod seating will be turned off. Available seats can be purchased in any quantity.
The Des Moines zoo says it'll be following the guidance of the city as well as the CDC to no longer require face masks.
"The rescinding of the requirement takes effect immediately and follows the updated CDC recommendation that those fully vaccinated no longer have to wear face coverings or maintain distance from others," the zoo posted to Facebook.
LOCAL GOVERNMENTS
:
Cities and counties
Des Moines Mayor Frank Cownie removed the mask mandate Friday. Cownie issued the city's mask mandate in August 2020.
"It has been a long and challenging road for us these past 14 months but now we are nearing the corner," Cownie said. "That is why we will follow the recommendations of the CDC and immediately loosen the restrictions in Des Moines."
City of Ames
The Ames City Council did not take any action on their mask mandate Tuesday night.
That's because it wasn't listed on the agenda as an action item, according to a spokesperson with the city.
The council did make a motion to place repealing the ordinance on the May 25 agenda and a motion to suspend the rules that require three readings. The public will be able to comment on the motion.
The council also asked to put a resolution on the next agenda that would exempt Ames from the existing Story County mask mandate. Those items all passed 6-0.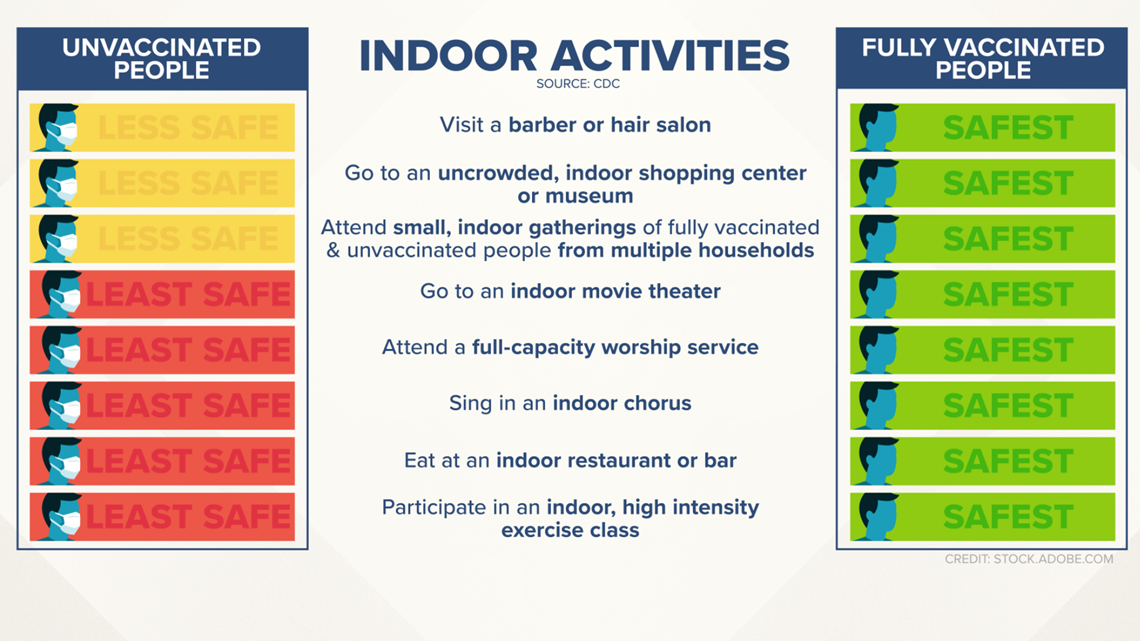 SCHOOLS
:
What schools are removing their requirements?
Ankeny Community School District
A spokesperson with the district said there are no changes to the mask policy or mitigation practices currently in place.
Des Moines Public Schools
The district's mask requirement will stay in place for the remainder of the school year, according to a spokesperson with the district. The district notes very few students have received the first dose of the vaccine and there are a limited number of days left in the school year.
The spokesperson said the administration will take a look at mitigation efforts for summer programs and hope to begin a "normal" school year in August.
Iowa State University
ISU President Wendy Wintersteen's office sent a memo to school staffers Wednesday saying that, effective immediately, wearing a face covering in most places on campus is optional for people who are fully vaccinated.
Wintersteen added that, during the summer term, face coverings may be required in learning spaces or research laboratories as determined by individual faculty members. Faculty and staff in their individual enclosed smaller offices can require face coverings for themselves and visitors _ but that face coverings continue to be required in healthcare settings and for everyone on buses (CyRide) and other forms of public transportation.
Johnston Community School District
Mask mandates for students and staff will remain in place through the end of the school year, which is June 2, according to a school message sent to families and staff Saturday. That message also notes the district will no longer conduct contact tracing or require students quarantine.
The message said the district is also loosening graduation protocols, including removing the cap of six guests for graduating seniors. Masks are still encouraged for all guests at graduation.
Norwalk Community School District
Monday evening the school board voted to keep mask requirements indoors and in district vehicles, according to a message published by the superintendent. The board also voted to make masks optional for students while in physical education, outdoor classrooms, recess, and other outdoor activities on school grounds.
The Pocahontas Area Community School District announced via Twitter Monday night that masks are no longer required. Mask-wearing starting Tuesday will be optional.
Southeast Polk Community School District
In a Sunday evening school board meeting, board members voted to keep current indoor mask wearing guidelines and allow students to remove masks while outside.
Urbandale School District
The district has not made any changes to the mask requirement or COVID-19 mitigation strategies, according to a spokesperson with the district.
University of Iowa
Aligning with the CDC guidance, the University of Iowa has removed its face mask recommendation for fully vaccinated people.
"Fully vaccinated people no longer need to wear a mask or physically distance in university buildings or on campus, except in health care settings and where required by state or federal guidelines," the school announced.
Waukee Community School District
Students must continue to wear masks and follow mitigation strategies, according to a spokesperson with the district.
West Des Moines Community Schools
The district will not change COVID-19 safety guidelines, which includes mask policies, for the remainder of the school year, according to a spokesperson with the district. The last day of the school year is June 2.
The district noted a majority of students don't have access to the vaccine yet or may not be fully vaccinated by June.
STATE GUIDANCE
:
What is set to change?
Iowa Department of Public Health modifies guidance for schools, child care providers
In short, Garcia's letter says these institutions should treat COVID-19 "like other child illnesses." She also urges schools and child care providers to provide parents the option to have their children wear masks.
She continues to say parents should be given information around exposure to the virus so they can make their own informed decisions.
"To that end, while we acknowledge that some parents may want their child to continue to wear a cloth face covering for reasons that make sense for their family or that child's individual health condition, we urge schools and child care settings to provide parents and students with the option to make their own decision about mask usage," Garcia wrote.
Watch more coronavirus coverage on YouTube