MARSHALLTOWN, Iowa — Para una versión en español, haga clic aquí.
Four Marshalltown teenagers are dead following a vehicle crash late Friday night.
The police department said just before 11:15 p.m. Friday, crews responded to a single-vehicle crash near the intersection of South 6th Street and Edgeland Drive, close to Legion Memorial Park.
"When the first responders arrived, the fire department was able to extinguish the fire," Marshalltown Police Chief Michael Tupper told Local 5. "And first responders discovered that there were four people inside the vehicle that were deceased."
Marshalltown police said all four people inside the vehicle died at the scene. Marshalltown PD identified the victims as:
13-year-old Adrian Lara of Marshalltown
16-year-old Isacc Lara of Marshalltown
15-year-old Linette Lopez of Marshalltown
17-year-old Yanitza Lopez of Marshalltown
Police said autopsies are still pending, so identification of those killed "have not been confirmed scientifically."
The Marshalltown Community School District said all four attended school in the city: three were in high school and one was in middle school. Adrian and Isacc were siblings, as were Linette and Yanitza, according to the district.
"Our thoughts and prayers go out to the students' families, friends and our entire school community," Marshalltown CSD said in a statement.
The investigation into what exactly led up to the crash is still ongoing. Marshalltown police are receiving assistance in the matter from Iowa State Patrol.
But as the investigation goes on, the mourning has already begun. Grieving community members left bouquets of flowers under the utility pole where the teenagers crashed.
On Saturday evening, friends and family gathered for a candlelight vigil at St. Henry's church.
"The great thing about our community is that during difficult times, we come together, and I know that the community will stand with the families that are affected," Tupper said. "But there's a lot of grieving going on and it's going to be a difficult process for everybody in our community."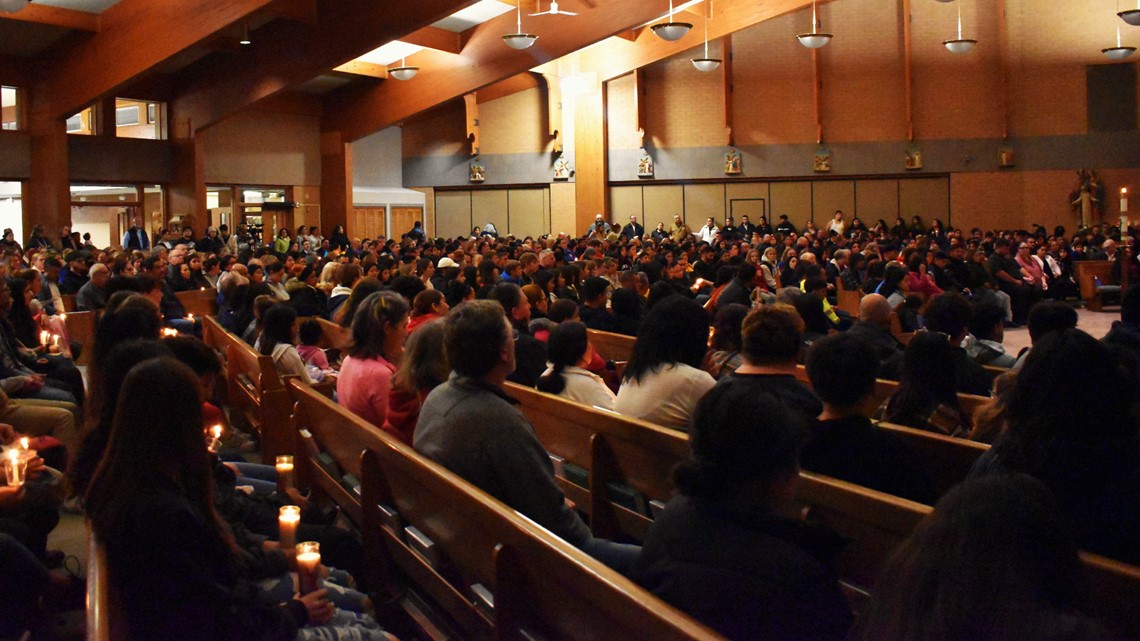 As news of the tragedy spread, there was an outpouring of support for victims over social media. But with the loss still so fresh, Tupper warned community members to keep a close eye on what they're sharing.
"Much of it is not accurate, and it's hurtful when family members open up their social media accounts and find this information," Tupper said. "So allow law enforcement the time that we need to investigate what happened."
Anyone with information about this incident is asked to contact the Marshalltown Police Department at 641-754-5725.
In addition, tips may also be submitted anonymously by calling Marshall County Crime Stoppers at 641-753-1234 or texting the word "marshall," followed by the tip to CRIMES (274637).
Tips may also be submitted online here.
The school district is offering mental health services from 1-3 p.m. Sunday at the Marshalltown High School and Miller Middle School libraries.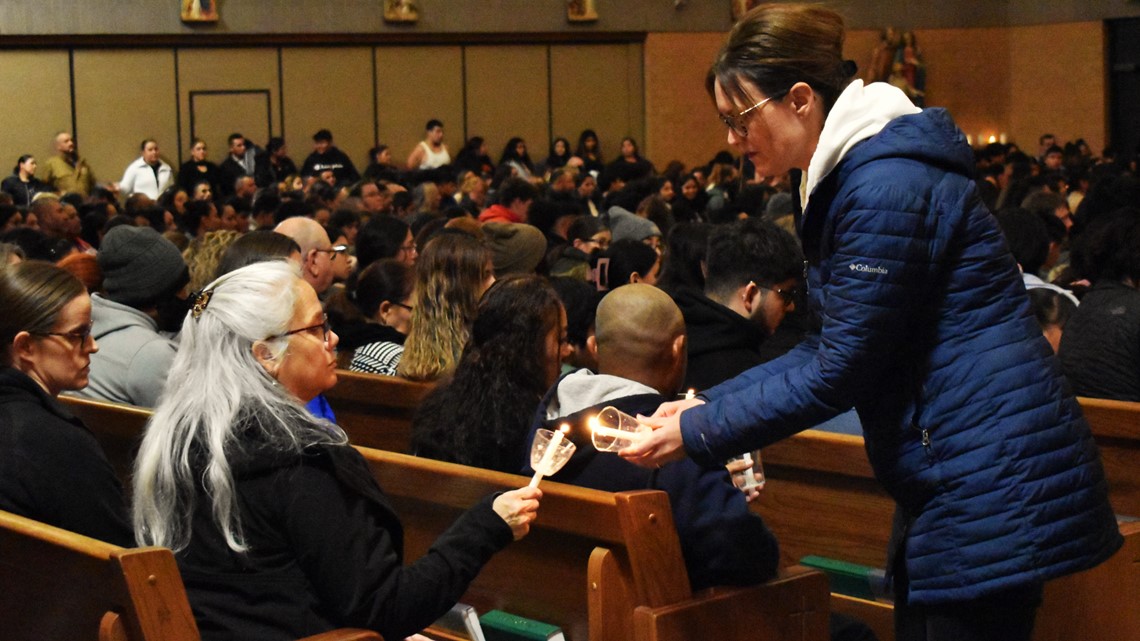 WATCH | Polk County Sheriff's office identifies 19-year-old killed in crash near Grimes