DES MOINES, Iowa — Iowans in the transgender community are shocked after an Iowa lawmaker introduced a bill that would prohibit transgender youth from receiving medically-necessary care.
Language in the bill says children "will outgrow" the feeling that their sex assigned at birth doesn't align with their gender identity when they hit puberty and "will eventually have a gender identity that aligns with their sex".
Mikayla Osman is a 24-year-old magician and comedian who is also transgender.
"To think that a child who is actually trans is going to outgrow it is ridiculous, and it just makes for such a toxic environment for that child in the future," Osman said. "There was such harsh rhetoric that was used throughout the bill that, to me, was very off-putting because it seemed very extreme and very outlandish. As somebody who is trans really bothered me."
If the bill is approved, it would punish medical professionals who perform any gender-affirming procedures or prescribing hormonal treatments to anyone under 18 that identifies as transgender.
Doctors could lose their medical license if they are caught performing the interventions and could be fined $1,000.
"My initial impression when I read the bill was, I can't believe we're still talking about this," Osman said. "I thought we've moved on past this point, yet it still seems like the Iowa legislature is way behind."
Osman started to transition when she was 18, but said she knew her true gender identity long before then.
"I first realized I was trans before I even hadn't even a word for that," Osman said. "I first realized when I was a girl when I was about four years old."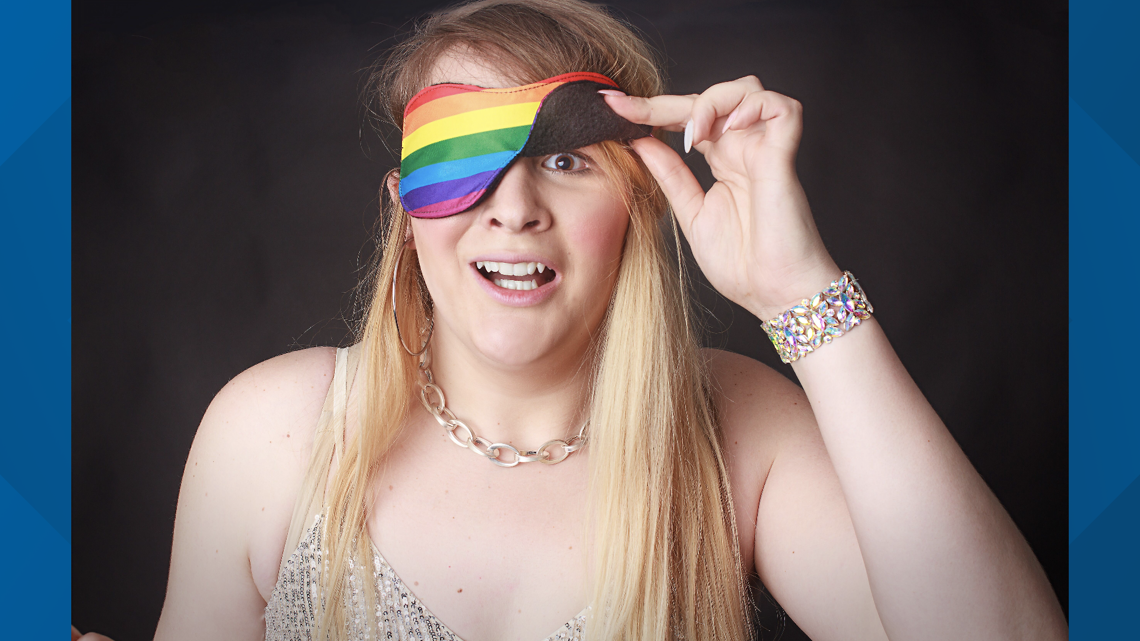 Osman said she worries without gender-affirming care, it could have deadly consequences.
"The suicide rates are so high amongst trans individuals, especially trans youth, and to not allow access to that could be super detrimental," Osman said.
61% of transgender youth have thought about taking their own life
Dr. Katie Larson Ode, a pediatric endocrinologist at the University of Iowa Stead Family Children's Hospital, has been treating trans patients for nine years.
"It is one of the most rewarding things I have done with my career," Dr. Larson Ode said.
Dr. Larson Ode said transgender care for children, such as providing hormone-blockers, is the approved standard of care for trans patients.
"When we say something is standard of care in medicine, that means we have data," Dr. Larson Ode said. "We are very clear when we're experimenting on people and transgender care for children is not experimental. It's standard of care and it's standard of care for all our major societies."
Dr. Larson Ode said hormone therapy is only prescribed to children who are in puberty. That's because research shows some kids, prior to puberty, may not actually be transgender.
"The data shows that if you're gender-nonconforming prior to puberty, you may not be transgender for the rest of your life," Dr. Larson Ode said. "If you have gender dysphoria after you are in puberty, you have a 99.99% of chance of being permanently transgender."
There are high rates of suicide among transgender adolescents and teens, according to Dr. Larson Ode.
61% of school-aged transgender and gender non-conforming youth have suicidal thoughts. For cisgender youth, or youth that are not transgender, the rate is 20%.
31% of transgender and gender non-conforming youth have attempted suicide. For cisgender youth, or youth that are not transgender, the rate is 7%.
45% of transgender people aged 16-25 who don't have family support attempt suicide.
"We treat people because the suicide rate in untreated transgender people — and that's actually the same as adults — the suicide rate for untreated transgender people is 40%," Dr. Larson Ode said.
Dr. Larson Ode said not treating transgender patients would be detrimental.
"The goal, always, in medicine is first do no harm," Dr. Larson Ode said. "Sometimes we assume that doing nothing cannot harm, but the problem with gender dysphoria is that untreated, gender dysphoria is incredibly harmful. So delaying care is harm."
Dr. Larson Ode said doctors will only treat transgender youth with consent from their parents or guardians. She also said doctors won't perform genital surgery on transgender youth.
"We don't do genital surgery on people less than 18 for transgender care," Dr. Larson Ode said. "And actually, genital surgery — or removal of reproductive organs — in people under 18 typically requires Ethics Committee approval regardless of what the reason to do it is. That's not specific to transgender care. That's a that's an overall regulation."
Advocacy groups around Iowa are very concerned about the bill's language.
"I've never seen a bill it quite as intense as this," said Damian Thomson, Director of Public Policy & Communications at Iowa Safe Schools. "Trans youth face really, really hard circumstances, even harder than our LGB folks, and nobody willingly is going to put themselves through that if that's not who they are as a person. To suggest otherwise is, just frankly, disgusting."
"Make no mistake, these bills are dangerous," One Iowa Action Executive Director Courtney Reyes said in a statement. "Regardless of how far this legislation makes it in the legislative process, the fact that a sitting legislator believes that it's okay to criminalize the provision of medically necessary care to a child is horrifying."
The bill has been referred to the Iowa House Human Resources Committee.
Local 5 requested an interview with Salmon, but has not heard back from her as of 7 p.m. Friday.