DES MOINES, Iowa — It wasn't quite Shaq levels of destruction, but a dunk from Johnston High School junior Samuel Tornabane at The Roundhouse in Des Moines had a similar effect Tuesday night.
With just over four minutes left to go in the second quarter of the Des Moines Lincoln (10-7) vs. Johnston (14-3) varsity boys basketball game, Tornabane slammed one home for the Dragons, who were trailing 25-11 at the time.
The rim was damaged after the dunk. Several members of each team tried to fix the rim, but to no avail. Lincoln school officials attempted to fix the rim as well.
After not being able to safely repair the rim in a timely manner, game officials ended the game.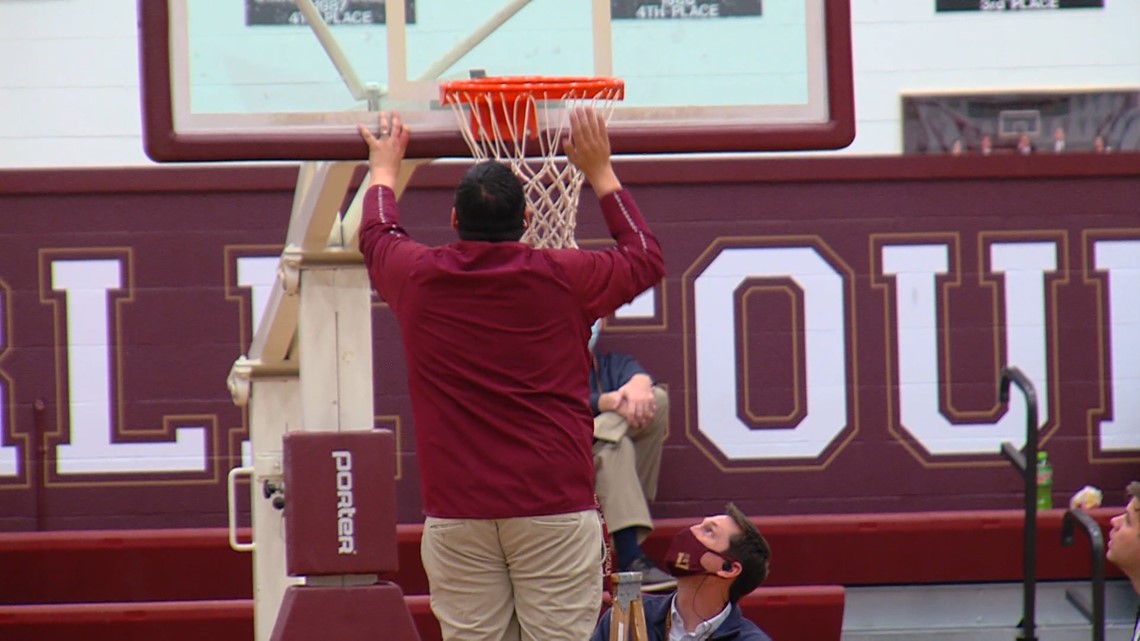 Officials informed coaches the game report would be sent to the Iowa High School Athletic Association and both schools would be contacted by the state to decide on how to properly make up the game, if at all.
At the time of the game's ending, Lincoln led Johnston 25-13. Both teams hail from the Central Iowa Metro League, but are in different divisions of the conference.