SÃO CARLOS, State of São Paulo — In a photo shared by a nurse technician in Brazil, two surgical gloves tied together at the fingers and filled with water envelope the hands of an intubated patient.
Semei Araujo Cunha works at an emergency care unit in São Carlos, Brazil, where the particularly contagious P.1 variant of COVID-19 is sweeping across the country.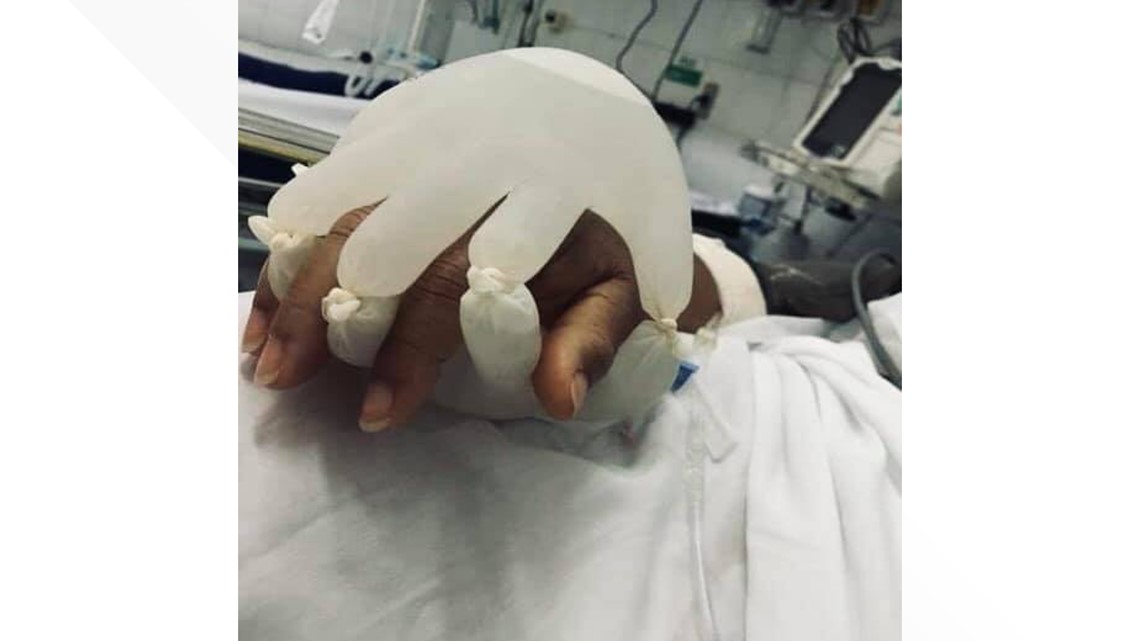 At first, the team at UPA São Carlos used the water-filled gloves to warm patients' extremities, but then they noticed it also had a comforting effect, similar to the feeling of holding hands.
Cunha said her emergency care unit has been transformed into an ICU to help care for COVID-19 patients and that the situation in São Carlos is more serious than it was at the beginning of the pandemic.
April is shaping up to be Brazil's darkest month yet in the pandemic, with hospitals struggling with a crush of patients, deaths on track for record highs and few signs of a reprieve from a troubled vaccination program in Latin America's largest nation.
Brazil's seven-day rolling average has increased to 2,820 deaths per day, compared with the global average of 10,608 per day, according to data through April 8 from Johns Hopkins University.
The death toll is forecast to continue rising in the next two weeks to an average of nearly 3,500 per day before receding, according to the University of Washington's Institute for Health Metrics and Evaluation.
Cunha's photo has spread rapidly online, with one Twitter user referring to the gloves as "The hand of God."
HeartThreads are the best stories about the best of us. Want more? Follow us: