PAULDING COUNTY, Ga. — On trick-or-treat night, Georgia resident Courtney Thomas posted a bright green sign in her front yard, propped up with wooden posts.
"Sorry, no candy, child with cancer. See you next year!" the sign said.
As disappointing as it was for the Thomas family, who all love Halloween, 3-year-old Zoe Thomas' leukemia diagnosis meant they couldn't risk exposing her to COVID-19 by passing out candy.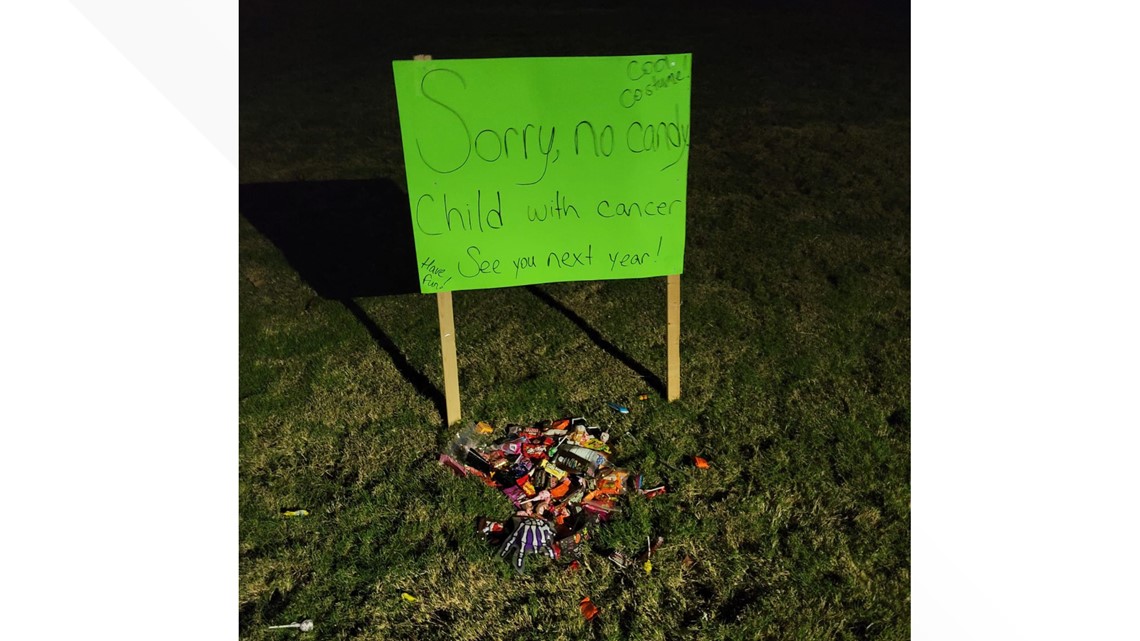 When Courtney posted the sign, she mostly just wanted to prevent kids from experiencing the inevitable disappointment of an unopened door, since their neighborhood was known to draw large crowds of trick-or-treaters.
But she never expected the outpouring of support that came from the sign. As the family celebrated a low-key Halloween, Courtney and her husband noticed activity on their doorbell camera.
They were shocked when they saw the cause: piles of candy left in front of the sign for Zoe. Even the "good" candy bars according to Courtney.
Courtney immediately broke down in tears when she saw the donations.
"I couldn't even say anything," she said.
"The picture doesn't do it justice."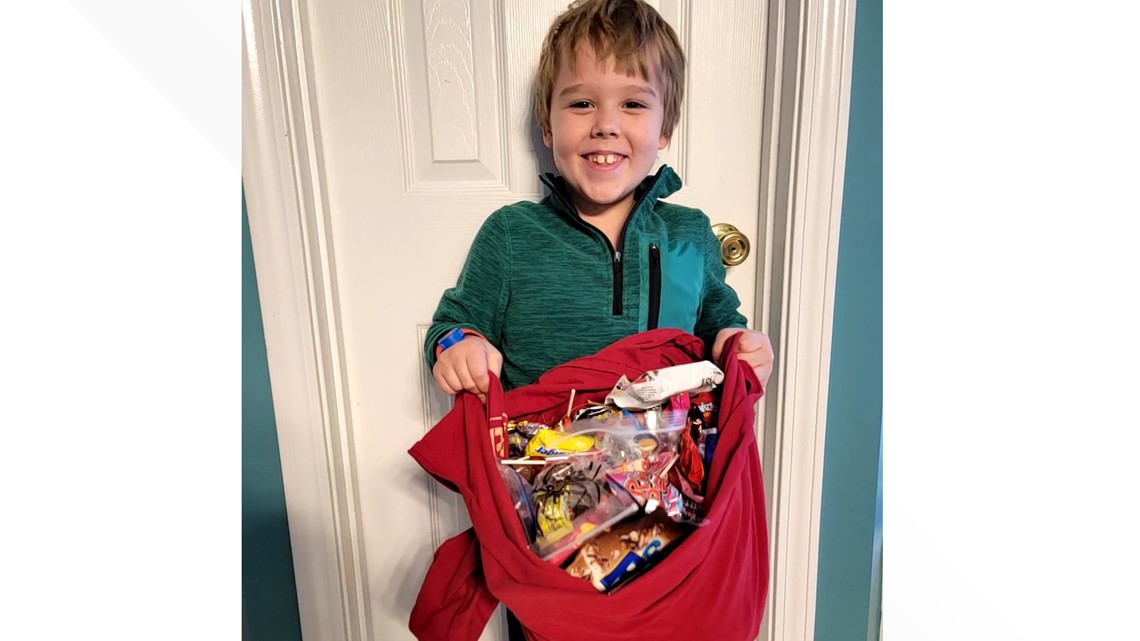 The post has since been shared 396,000 times and the Thomas family has connected with other families going through similar struggles.
Courtney said the pandemic has been especially difficult for Zoe and the rest of the family because they must strictly quarantine.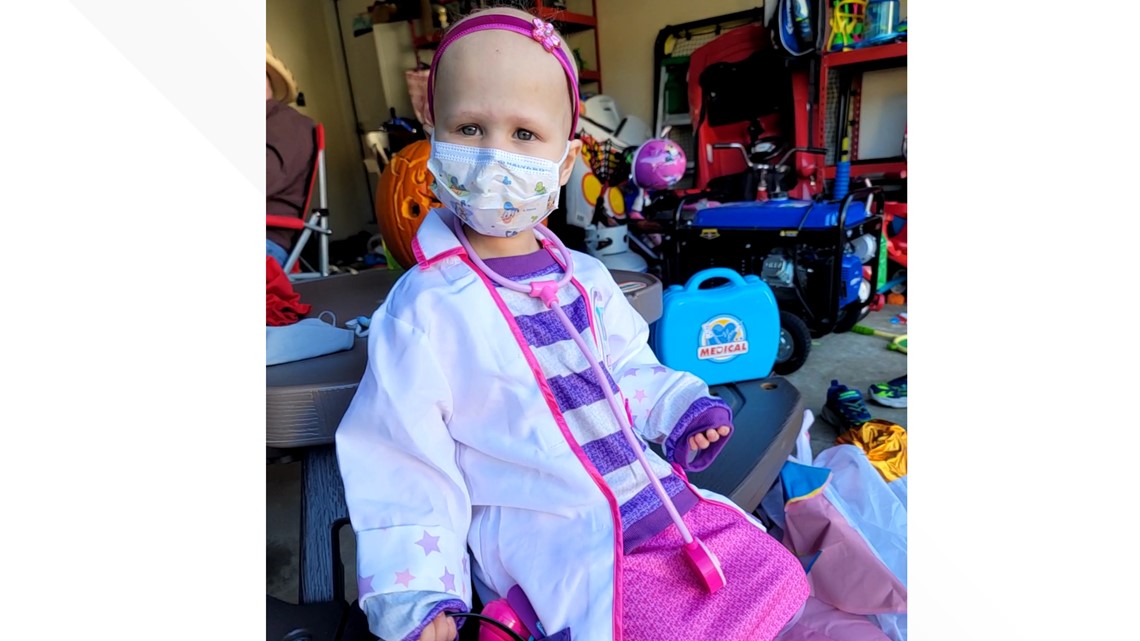 "Sometimes it feels super isolated and all alone," Courtney said.
But the show of support has given them a new sense of hope.
"If anyone thought there was no hope in our kids and teens you're wrong," Courtney said on Facebook.
HeartThreads are the best stories about the best of us. Want more? Follow us: