HUEYTOWN, Ala. — An Alabama mother of three was shocked by the kindness of a stranger who treated her to an early Christmas gift after a chance encounter while holiday shopping.
While Christmas shopping with her mom and sister, Justen Crumpton passed by two men standing near a display for UGG boots.
In her own words, Justen said on Facebook, "If you know me at all, you know, I love to insert myself into other's conversations, EVEN IF THEY ARE COMPLETE STRANGERS!"
True to form, she jokingly offered the men shopping advice.
"If you are shopping for your girl, then get her these," she said, and pointed to a pair of boots, mentioning that she'd had her eye on them for five years.
When one of the men, Vincent Joseph, saw her baby, he grabbed the shoes and headed to the checkout.
"Oh and you have a baby. Wait right there," Vincent said, according to Justen's Facebook post.
Vincent took the boots to the cashier, purchased them and handed them to Justen.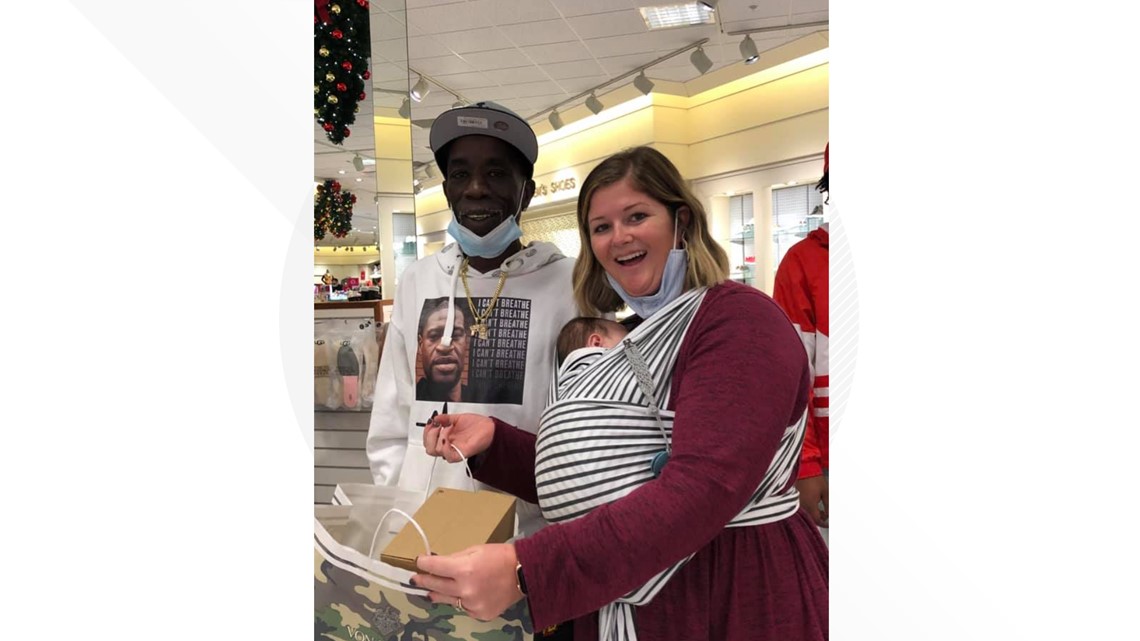 "I was in shock," Justen wrote.
She stayed to chat with Vincent's daughter, Latoya Cunningham, who told her about his past, according to the post.
"His daughter that was with him told me he grew up an orphan and turned his life into something and he always wants to give to others," Justen wrote.
The surprise gift meant a lot to the mom of four.
"As a mom with three girls and a new baby boy I do not buy things for myself a lot," Justen said.
"It was such a wonderful blessing and God just worked through this man to show love and compassion to me."
HeartThreads are the best stories about the best of us. Want more? Follow us: