GRUNDY CENTER, Iowa — Several miles west of Grundy Center lies one of the few bitcoin mining facilities in Iowa.
There's over 2,000 miners on the site, or we should say, computers. They are responsible for solving mathematical equations that produce bitcoin: the most popular cryptocurrency in the world.
"We're making about 0.8 of a Bitcoin a day. It's a 24/7 operation," site manager Magnus Anderson told Local 5.
As of Wednesday, that comes out to around $32,000. The Thursday value could be different. It all depends on the market price of Bitcoin.
The amount of energy used daily is staggering.
"We spend a lot of money on power; about five or six thousand dollars a day," said JP Baric, CEO of MiningStore, the company that owns and operates the Grundy County facility.
That comes out to around four million kilowatt-hours of electricity a month. The entire town of Grundy Center uses around 2.5 million kWh per month.
But they are not using that amount of power all the time. Baric and his team have an agreement with Grundy County REC to shut down part of the mining operation when the co-op is experiencing high power load, whic his about six months out of the year.
According to the REC's website, less than 20% of their power is renewable. It can be tough getting above that percentage.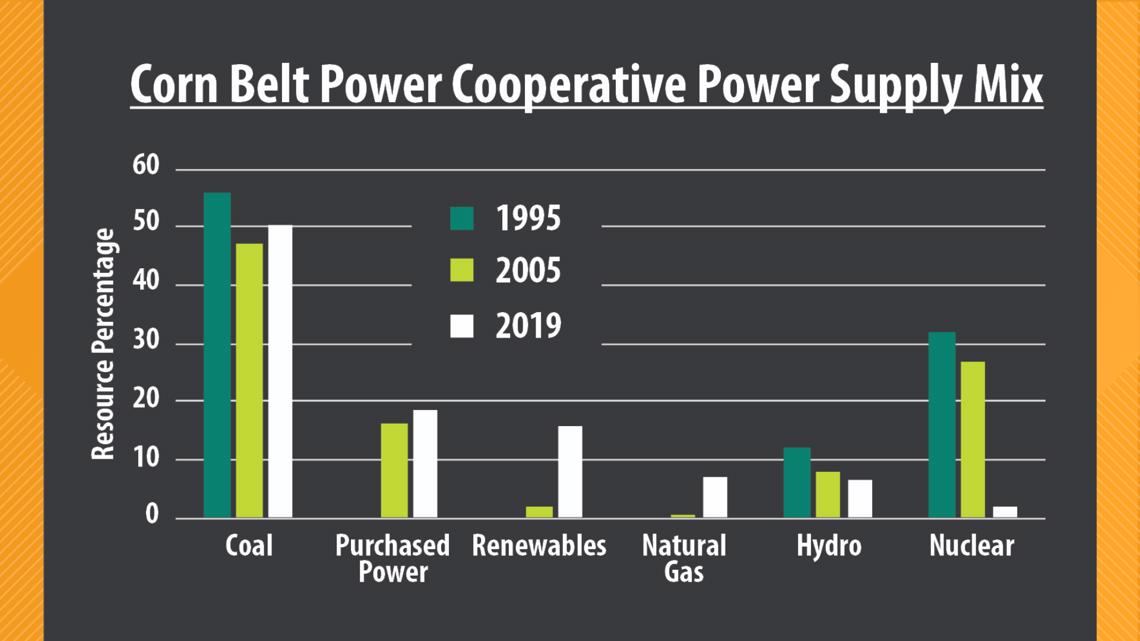 "The biggest problem right now on the grid is that renewable energy is intermittent," Baric said.
"There needs to be more attention paid to the way the grid works, where we're located, and where that electricity would go if we weren't using it. We can't store it [renewables]," Anderson added.
One of the reasons Baric chose Grundy County was the very low electric cost. The REC's price per kWh is around four cents. According to Geoff Greenwood with MidAmerican Energy, their cost is closer to six cents for industrial use.
Baric is hoping to expand further with more mining locations in Iowa.
Related Stories