DES MOINES, Iowa — It's official: 2020 was the 5th-hottest year on record across the United States.
According to new data and research released from Climate Central, six of the top 10 hottest years on record in the United States have occurred since the year 2000.
In fact, the group says the top five hottest years have all occurred since 2012.
Although temporary drops in emissions were reported early in the coronavirus pandemic, data showed greenhouse gas concentrations in the atmosphere actually continued to rise due to the regular burning of fossil fuels.
Climate Central reports carbon dioxide concentrations reached an all-time high of 417 parts per million (ppm) in May 2020.
Of course, the warming trend in global temperatures doesn't just cause record warmth to occur.
The temperature increase also leads to more extreme weather patterns, both in frequency and intensity.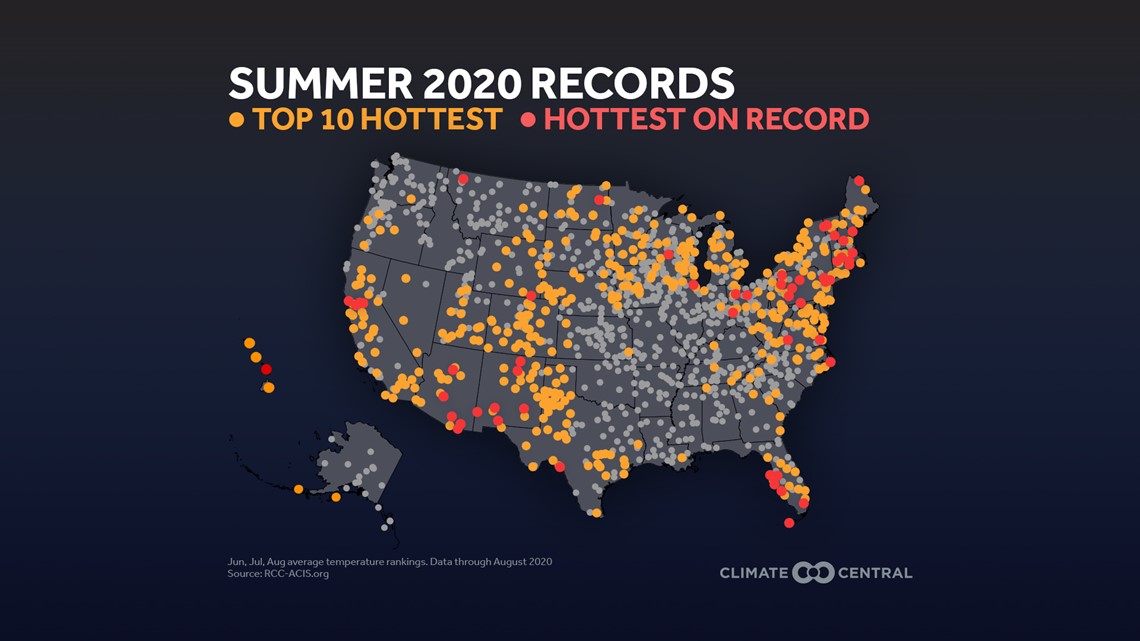 Scientists at Climate Central also reported a warmer atmosphere holds more moisture, which alters rainfall patterns and increases precipitation extremes, leading to either heavier rain events and increased flooding, or even elevated evaporation from soil.
In 2020, a majority of the United States dried out rapidly, leading to drought conditions in the west, along with record-breaking wildfires.
Further, land and ice only account for a small percentage of the excess heat Earth is experiencing.
Oceans across the planet absorb the remaining heat energy, leading to sea level rise and fueling tropical storms.
Six hurricanes made landfall in the United States in 2020's record-breaking season, resulting in billions of dollars in damages.