The National Weather Service released a survey map on Monday of the estimated wind speeds from last week's derecho.
Meteorologists at the National Weather Service estimate gusts intermittently exceeded 100 mph in parts of Boone, Greene, Jasper, Marshall, Polk, Story and Tama counties.
Gusts were measured as high 106 mph in Le Grand and 99 mph at the Marshalltown Airport. Even stronger gusts were measured in Benton and Linn Counties. The National Weather Service in the Quad Cities has not released a survey map for eastern Iowa yet.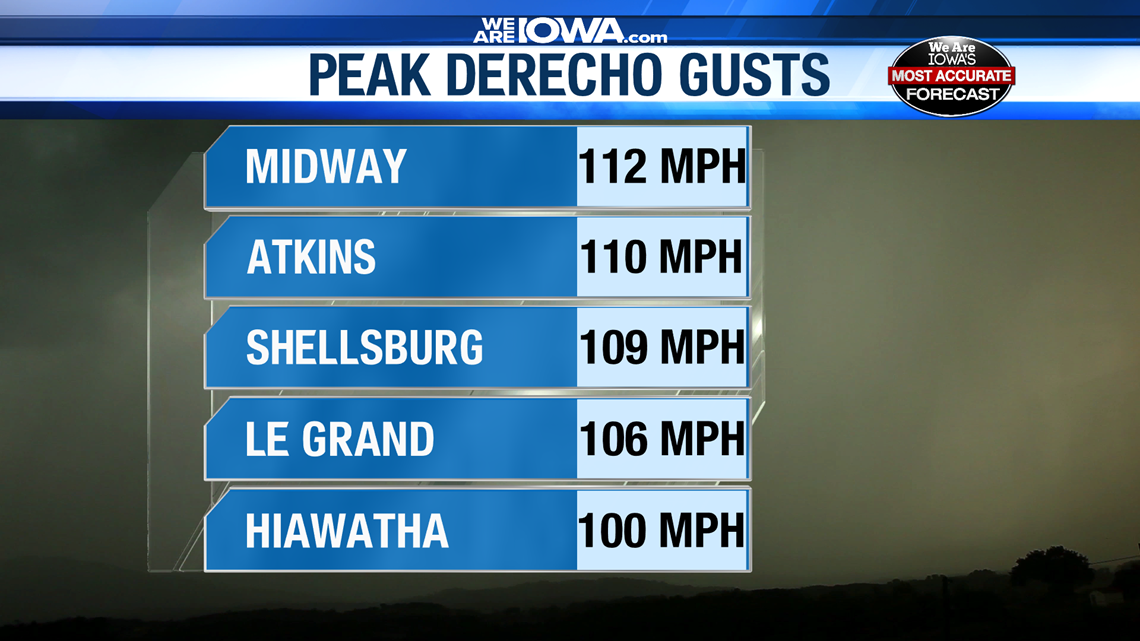 Virtually all of central Iowa from I-80 to Highway 20 experienced at least 60 mph winds.
A deeper look into the radar data shows that wind speeds 671' above the ground near Woodward were as high as 145 mph (126 knots).
As of Monday morning, over 72,000 Iowa customers were still without power. Over half of those outages are in Linn County.
WATCH: Complete derecho coverage from Local 5 on YouTube