MEMPHIS, Tenn. — Sunday morning was the coolest morning we've had in Memphis and the Mid-South since April 25th. Memphis fell to 46 degrees, but many outlying areas of West Tennessee fell into the upper 30s! Temperatures will warm up a bit through the middle of the week with a slight chance of rain on Thursday.

We won't be quite as cool tonight as we were last night, but it will still be chilly. Lows will be in the low to mid 40s under a mostly clear sky. Winds will be light out of the south-southeast.

Beautiful sunshine will continue on Monday with just a few passing clouds. Highs will be in the low 70s with a light southerly wind.

We'll see a mix of sun and clouds through the rest of the week along with a slight warming trend. Highs will be in the mid to upper 70s with lows in the 50s. There's a slight chance of a shower on Thursday as another cold front passes through, but many of us won't see much rain. That will also bring us another slight cool-down by next weekend.

If you want to keep up with what's happening on the go, our app is a great resource. Remember, you can check the forecast and radar anytime on the free ABC24 News app!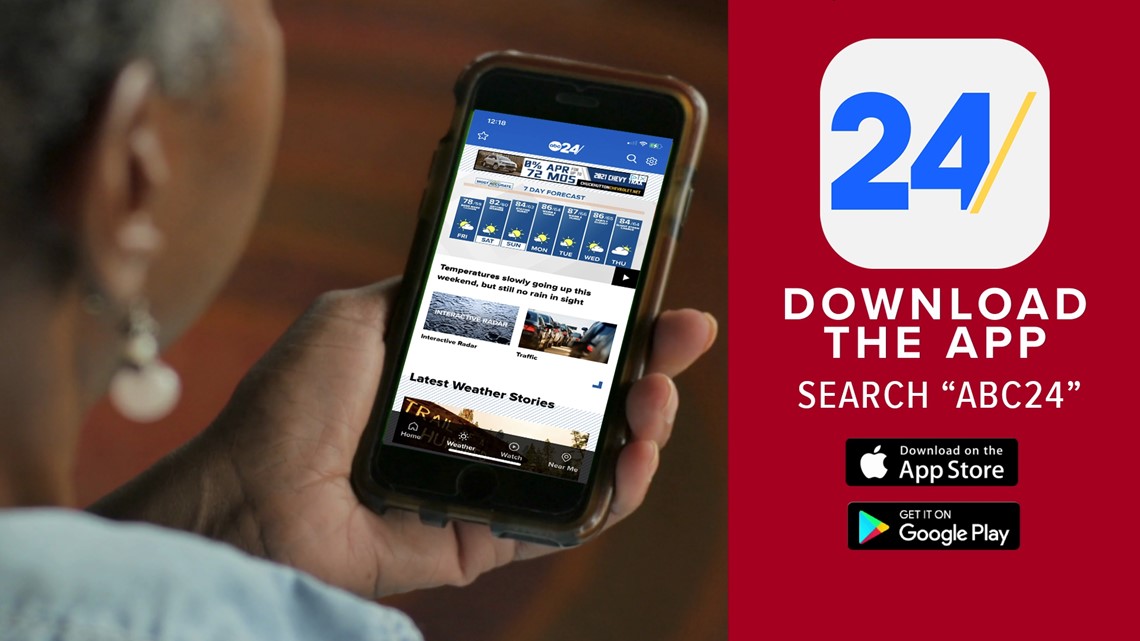 If you have any pictures of storm damage when storms hit the Mid-South we love to see them if you can take a picture safely. Download our ABC24 app (iPhone | Android) and click on the "Share It" button.