WEST DES MOINES, Iowa — When you hear Local 5's weather team talk about an upcoming severe weather threat, it can get a bit overwhelming.
So how can you stay informed, especially when watches and warnings are issued?
Here's five ways you can be "in-the-know":
1. Download the WeAreIowa App
Be sure to download the all-new WeAreIowa app for the most up-to-date weather information!
You can do that right here.
You can also find our app by visiting the App Store or Google Play Store.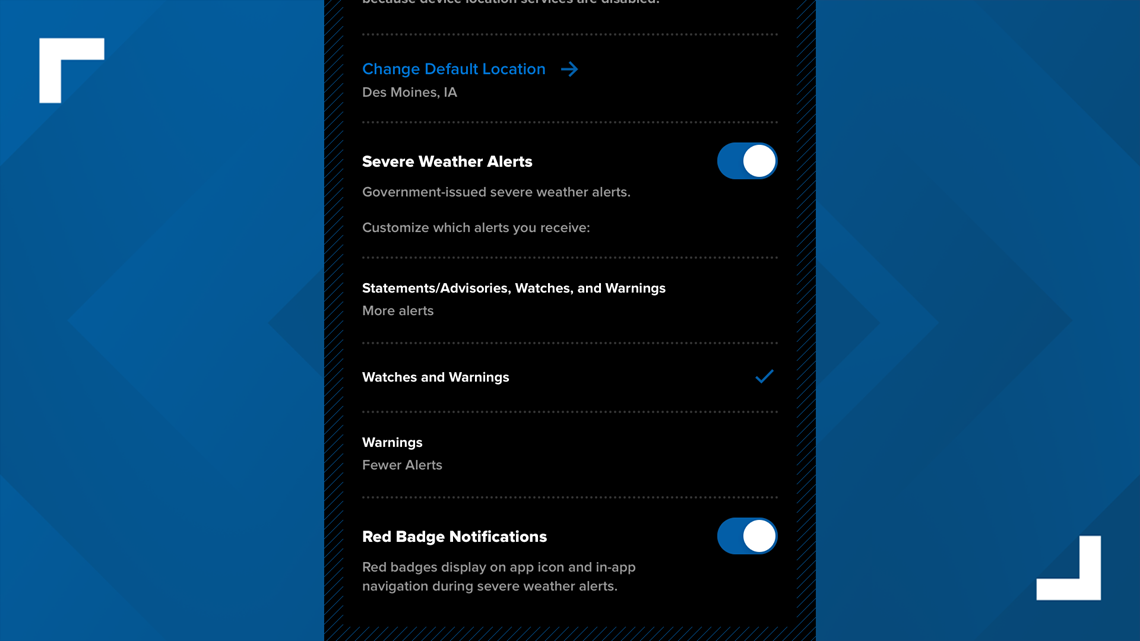 Inside the app, you'll be able to find interactive radar, video forecasts, and hour-by-hour planners. You'll also be able to sign for customized weather alerts: all tailored to your exact zip code!
2. Visit the "Weather" tab on WeAreIowa.com
This is a great resource that you can bookmark on your laptop or on your phone's internet browser!
Here you'll also find the latest on interactive radar, watches and warnings, and even any weather-related closings or delays that may be occurring.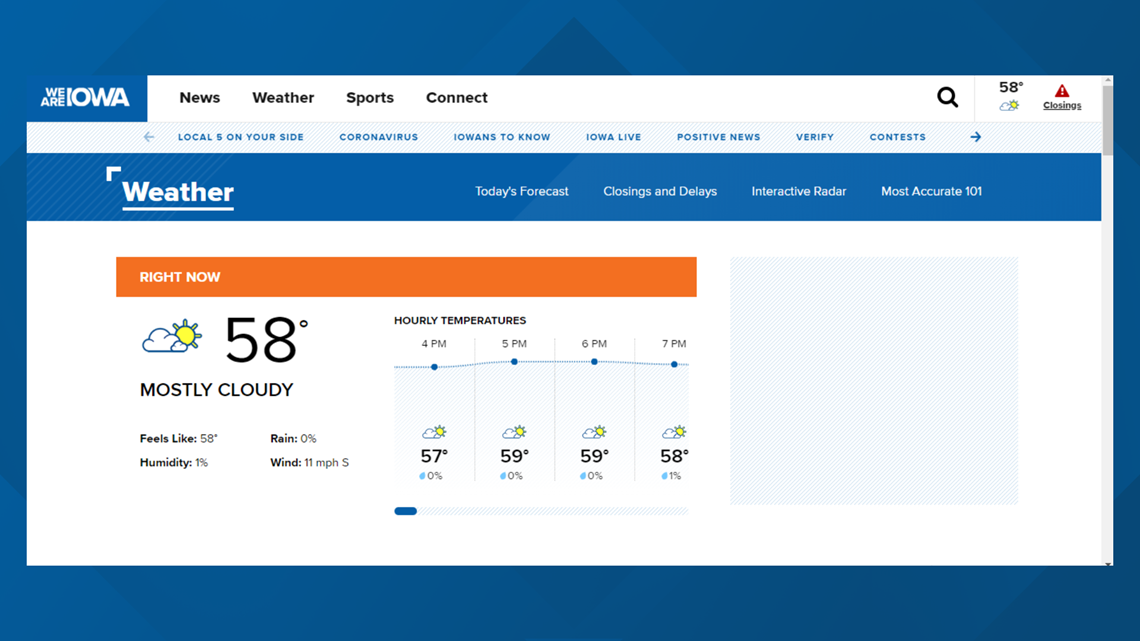 3. Follow Local 5's Weather Team on Social Media
Be sure to check out Local 5's Weather Team on Facebook and Twitter. Our team posts information regularly about any severe weather threats. You can find their pages here.
4. Follow your local National Weather Service Office.
The National Weather Service is the government agency responsible for issuing watches and warnings during severe weather.
5. Purchase a NOAA Weather Radio and keep it on at your home.
You can purchase a NOAA weather radio at any local hardware store or local pharmacy. This will automatically sound when watches or warnings are issued in your area.
To learn more about obtaining a NOAA weather radio, follow this link.
By taking one or more of these steps, you'll be able to stay fully informed on any upcoming severe weather threats.