ST. PETERSBURG, Fla. — Back in mid-April, Colorado State University released a forecast for this hurricane season, calling for a near or slightly below-average season. Now, just one week away from the start of hurricane season, NOAA scientists are showing us the number of storms and hurricanes they are expecting.
NOAA is forecasting 12-17 named storms, 5-9 hurricanes and 1-4 major hurricanes. An average season would bring 14 named storms, 7 hurricanes and 3 major hurricanes.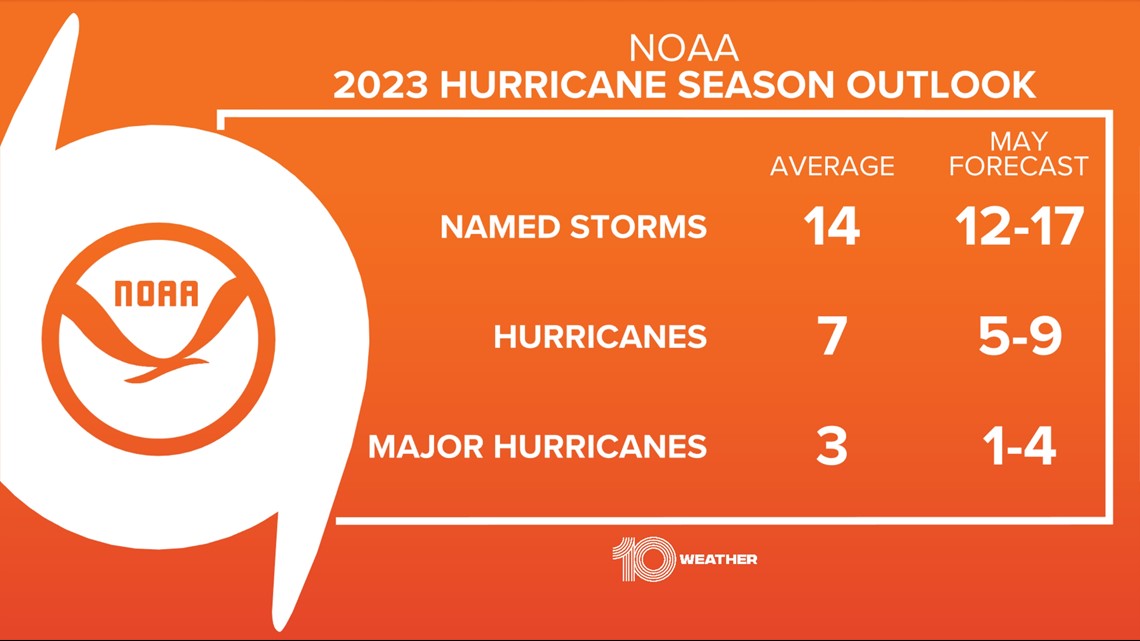 Overall, the message is the same as Colorado State with a near-normal season, give or take. A transition to El Niño this summer is expected to limit the number of storms and the strength of those tropical systems.
El Niño normally brings the Pacific Jet Stream farther south, bringing high wind shear across the Gulf and Caribbean. And strong wind shear can rip apart tropical systems, which is why typical El Niño years tend to bring below-average activity.
I did some research and digging to confirm this. Since 1990, there have been eight hurricane seasons with an El Niño strength of 0.5 or higher during the months of August, September and October. Only one of those years produced above-average activity, which was 2004.
That El Niño year was not your classic setup with cooler-than-normal temperatures still evident along the South American coast. This is a type of El Niño called "Modoki El Niño," and this year looks to be a more classic El Niño phase.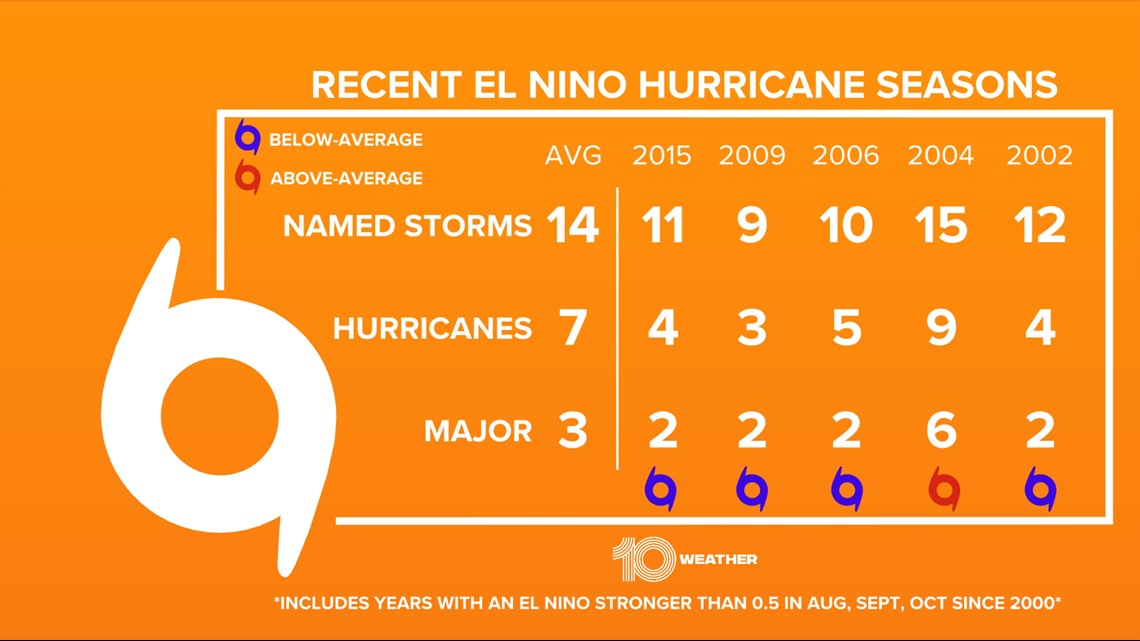 It's not all good news when it comes to the ingredients for this upcoming season. Sea surface temperatures are running above average across most of the tropical Atlantic and into the Gulf of Mexico.
Remember, storms get their energy from the warm tropical warmers. Meaning that warmer than normal temperatures will give even more energy potential for any storms that can avoid El Niño's wind shear.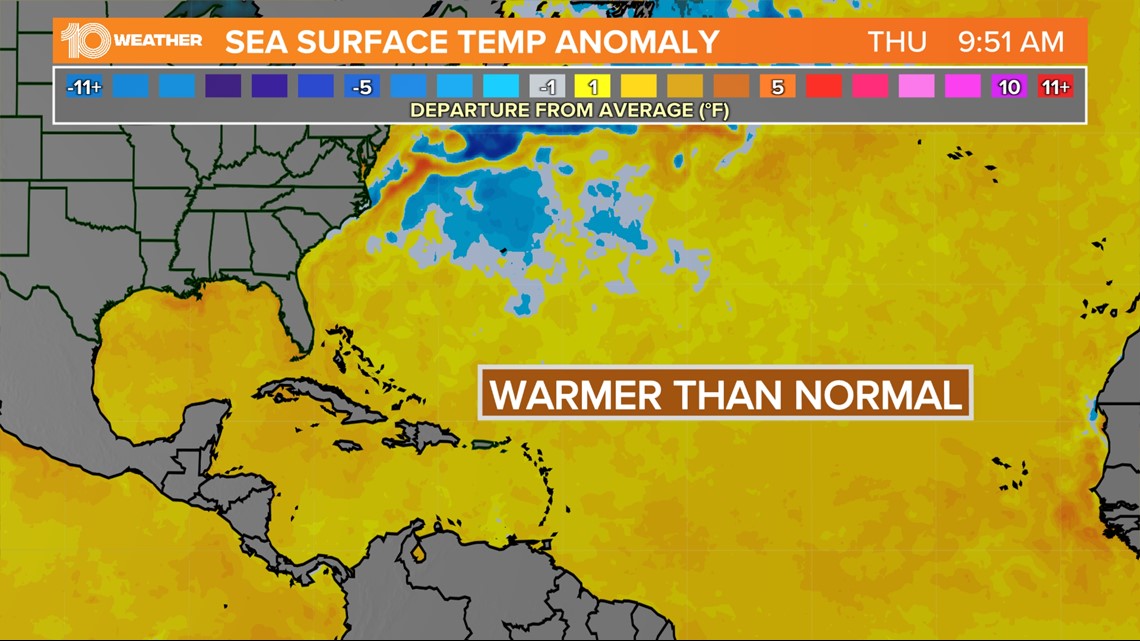 So while the forecast is looking much better than in recent years, we are still going to need to watch every storm closely. Below is the list of names for the 2023 Atlantic hurricane season.