DES MOINES, Iowa — Another round of upper 80s and low 90s is in the forecast for the upcoming weekend, which isn't necessarily atypical for mid-September.
It is, however, nearly 10-15° above average for this time of the year.
For the time period on and around Sept. 20, the average high temperature in Des Moines is 76°.
Data shows fall is getting warmer nationwide due to climate change, especially during September.
In this case, the numbers used account for temperatures during meteorological fall, which runs from Sept. 1 to Nov. 30.
95% of the cities analyzed—or 234 out of 246—have warmed at least two degrees during fall since 1970.
Out of the entire year, September is the second-fastest warming month in Des Moines based on average high temperature.
September is only second to December, which is considered the fastest-warming month of the year, according to data compiled by Climate Central.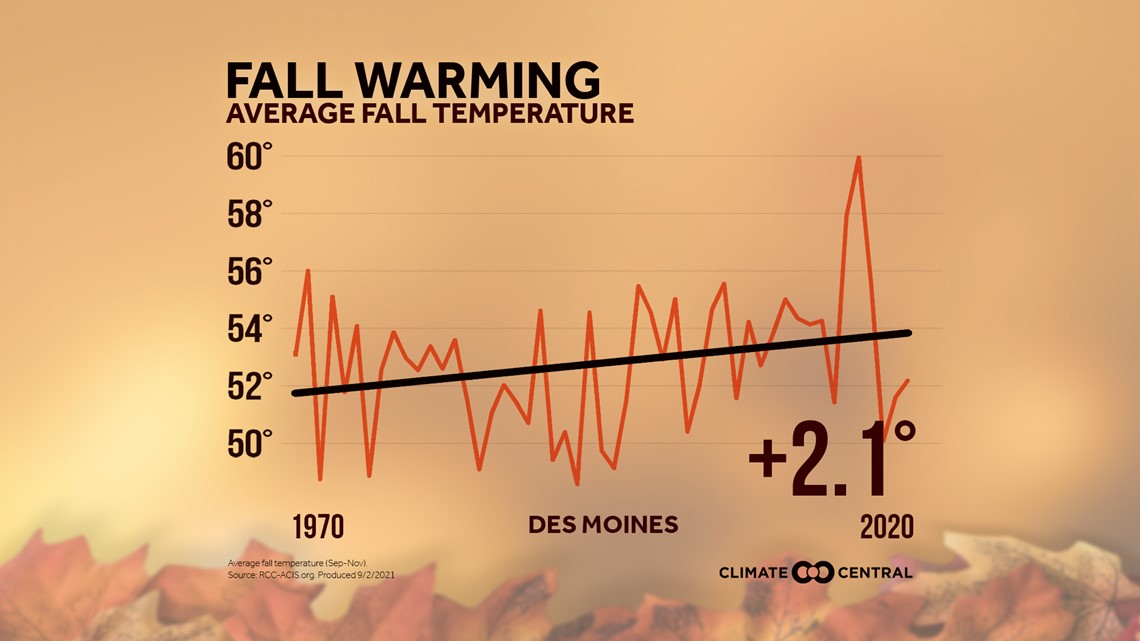 In Des Moines, the average high temperature in September has climbed 3.2°F in the last 50 years.
Climate Central data also shows Des Moines sees roughly nine more above-average days in the fall now compared to 50 years ago.
The organization says warmer fall temperatures bring about different public health risks including pollen allergies, worsening air pollution, heat-related illnesses and mosquito-borne disease.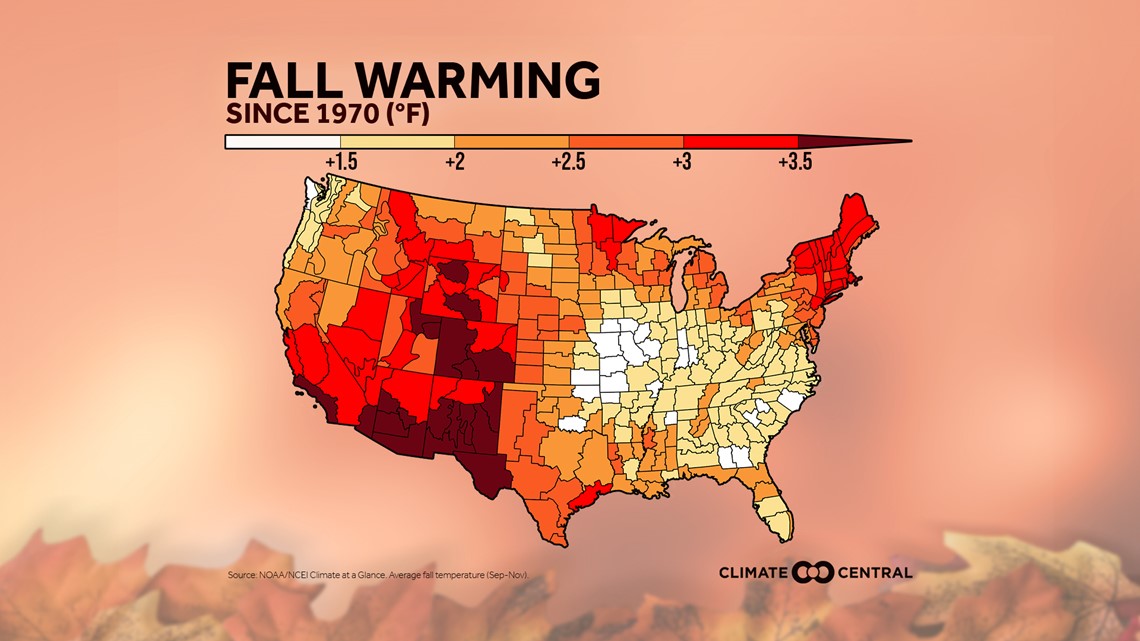 A warmer fall can also mean an extended period of haze and wildfire smoke, since hotter temperatures out west will lead to a longer wildfire season.
Finally, a warmer fall may negatively impact the timing of natural events such as fruit ripening, hibernation and bird migrations.
WATCH | Local 5 Weather Lab segments on YouTube