DES MOINES, Iowa — A round of severe storms early Monday morning caused damage in parts of Carroll, Greene, Boone and Story Counties in central Iowa.
The intense storms brought strong wind gusts, torrential rain and frequent thunder and lightning to the region.
Glidden, Iowa recorded the highest wind gust at 79 mph around 4:00 a.m. Monday.
Gusts of 66 mph were recorded in Carroll, near Jefferson and in Boone.
Numerous other wind gusts reached speeds of 50-65 mph throughout north-central Iowa.
The National Weather Service in Des Moines issued several severe thunderstorm warnings as the high winds roared across the state.
Several Iowans reported damage by sending their photos to Local 5's team of meteorologists.
In Jefferson, a BP gas station awning was damaged during the storm. Local 5 viewer Trisha Emery shared this photo with our team shortly after the storms ended in that area.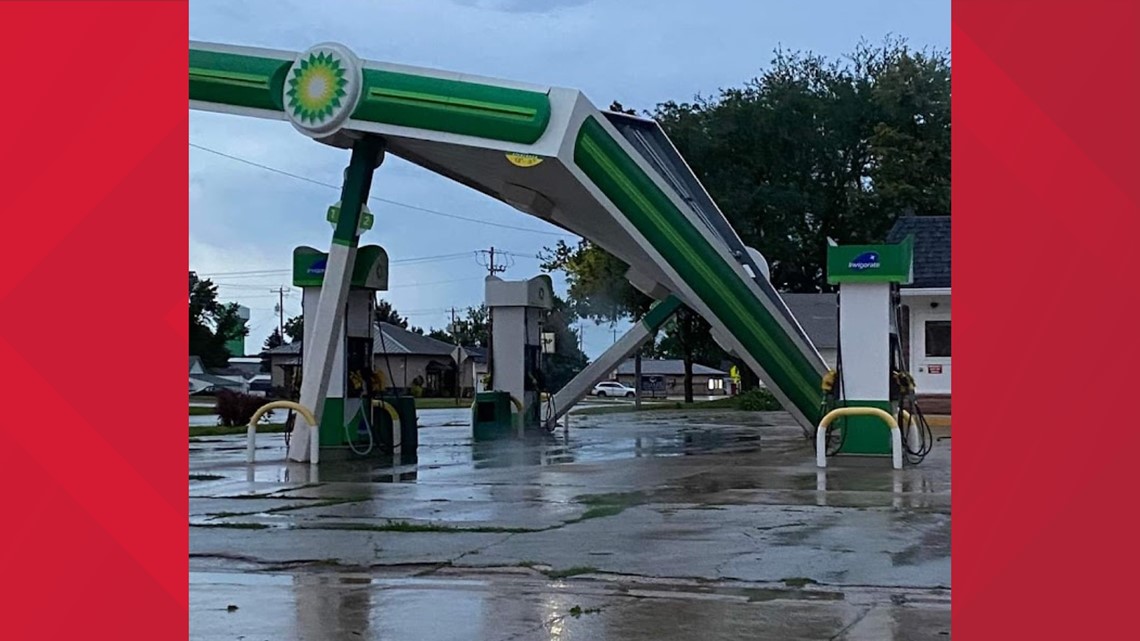 In Carroll, a tree fell down on a trampoline in Local 5 viewer Melissa Berger's backyard.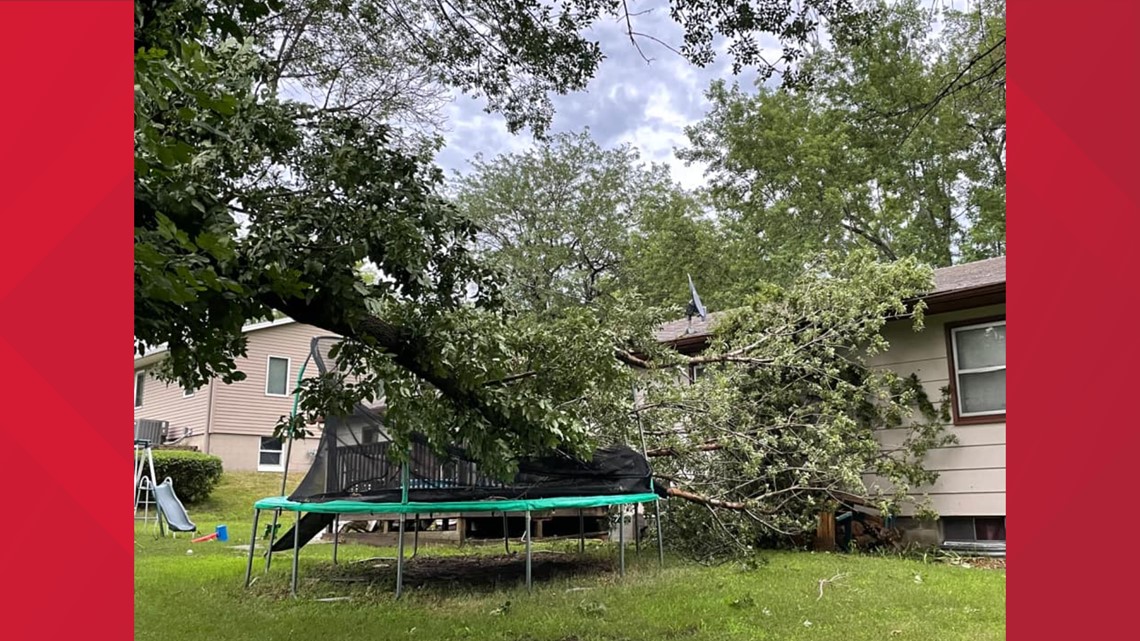 Local 5 viewer Karla Messerich says the 79 mph gust in Glidden sent her glass patio table into her backyard pool, and the table's glass was completely shattered.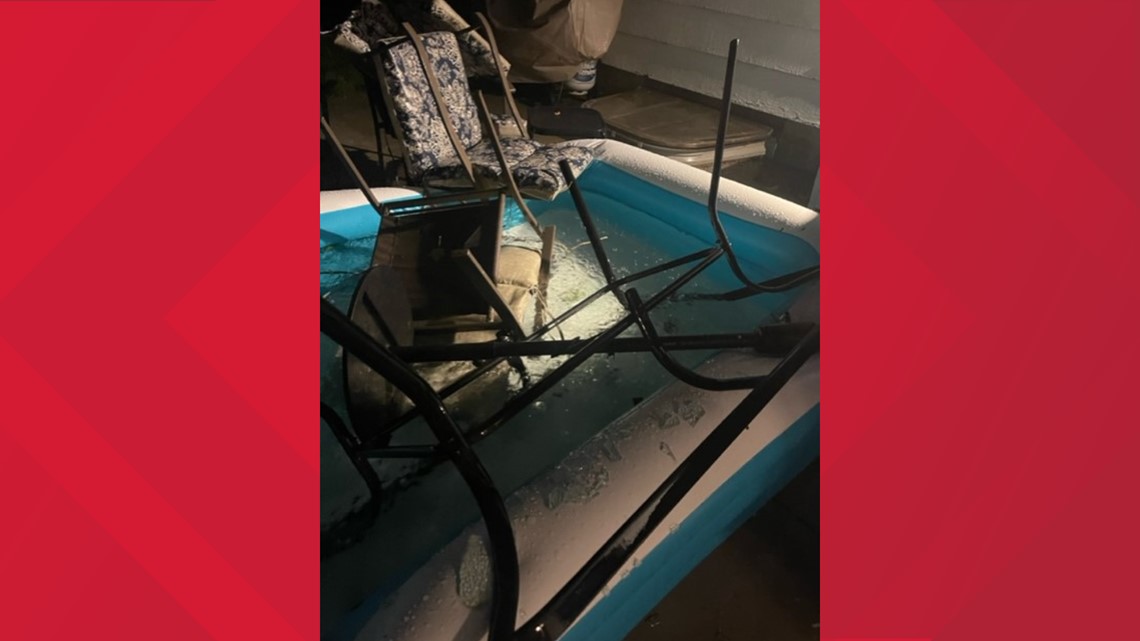 The risk for severe weather has ended across Iowa, and much quieter weather is in the forecast for much of the upcoming work week. A drop in humidity is expected, which will usher in more pleasant conditions for Tuesday through Thursday.