The National Weather Service in Des Moines confirms an EF-0 tornado touched down in northeast Dallas County Thursday evening.
The tornado initially touched down three miles south of Woodward at 9:45 pm, then stayed on the ground for approximately five minutes before lifting just a mile south of town.
The tornado had an estimated maximum width of 50 yards and maximum winds of 75 mph.
Damage surveyors found minor tree damage in rural Dallas County, but no damage to structures.
Residents in Winterset woke up to damage in their community early Friday morning.
The damage occurred near the intersection of S. 12th Street and W. South Street on the west side of Winterset.
Local 5's crew witnessed a large tree that had fallen on the roof of a home, as well as other tree and leaf debris scattered around the neighborhood.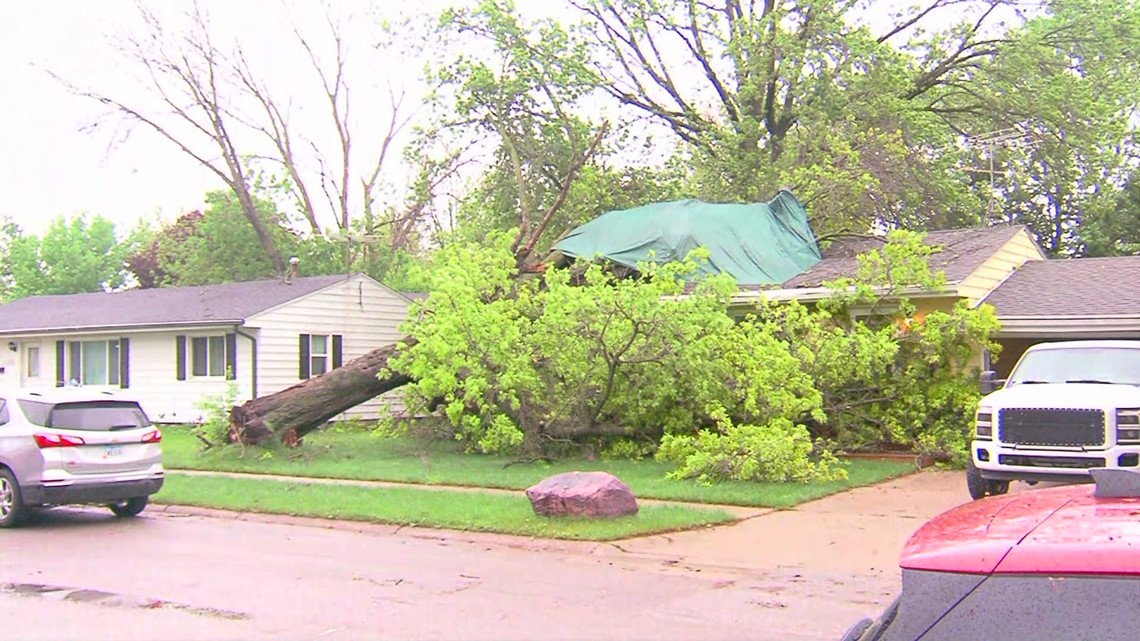 A unique system, called a mesoscale convective vortex (MCV), moved from south to north across Iowa Thursday night, creating an environment favorable for strong wind gusts and brief tornadoes.
What was unique about the situation on Thursday was the lack of lightning in the system.
Some broad rotation appeared on Doppler radar around the time the damage occurred, but a tornado warning was not issued for Madison County.
The National Weather Service in Des Moines does not currently plan to conduct a storm damage survey in this area, but they intend to conduct a satellite and radar analysis to determine what exactly happened in Madison County.
Local 5's team of meteorologists is committed to keeping you safe and informed through all types of weather, including when severe storm and tornado threats affect our area.