Wind gusts Monday in excess of 100 mph left a large path of destruction across central Iowa on Monday.
This cluster of thunderstorms began as typical summer thunderstorms in South Dakota early Monday morning.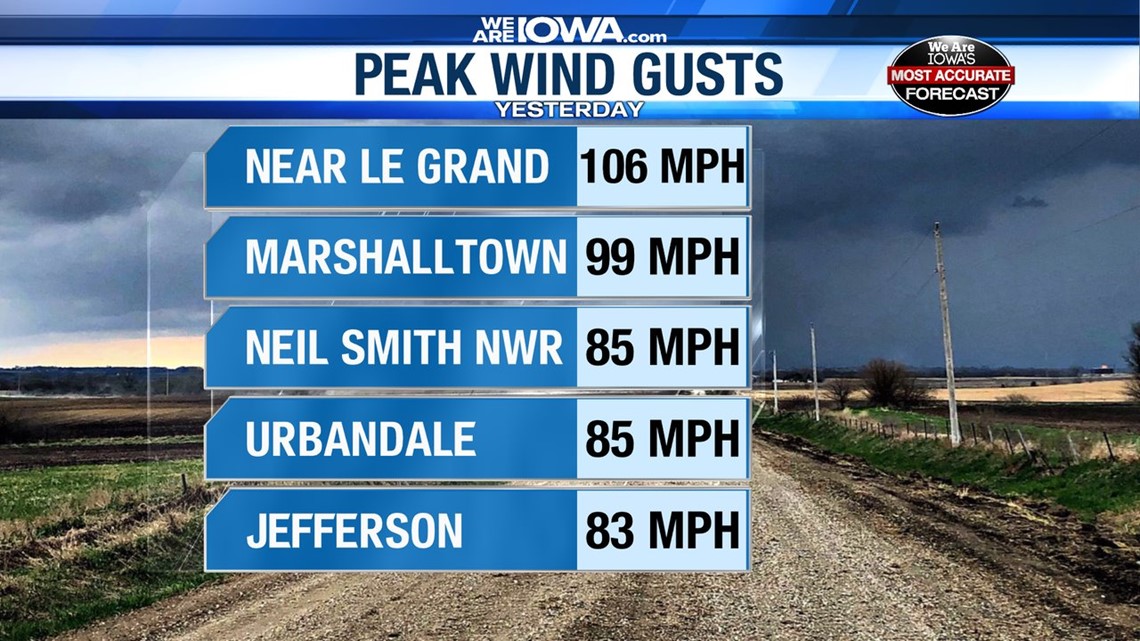 By the time the storms reached western Iowa, they organized into a bowing line of storms that then raced eastward across the entire state. The system produced severe winds all the way to Indiana before weakening Monday night.
Often times, you will hear meteorologists describe these bands as squall lines or bow echos.
So why is this being called a derecho?
A thunderstorm complex must reach specific criteria in order to be labeled a derecho:
A swath of wind damage extending at least 250 miles
58 mph or greater wind gusts along most of its length
Include several, well-separated 75 mph or greater wind gusts
All of these were met with yesterday's storm system.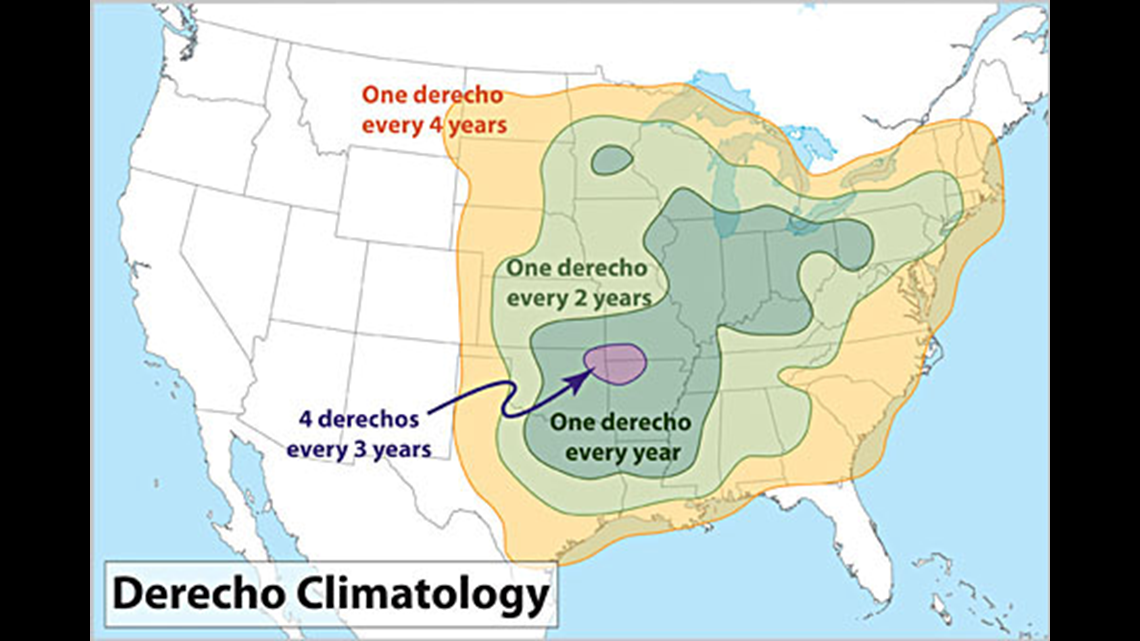 According to the Storm Prediction Center, central Iowa averages only one derecho every two years. Derechos are more common south and east of Iowa.
The word "derecho" was coined by Dr. Gustavus Hinrichs, a physics professor at the University of Iowa, in 1888.