WEST DES MOINES, Iowa — Whether it's spring, summer, or fall, you often hear Local 5's weather team mention "severe" thunderstorms.
But aren't all storms severe in a sense? If it has thunder and lightning, isn't it automatically severe?
No. Actually, the majority of thunderstorms that impact Iowa are not technically severe. There are specific guidelines outlined by the National Weather Service that classify a thunderstorm as severe.
In order for it to be designated as "severe", a thunderstorm must have one of the following:
Hail up to 1" in diameter
Wind gusts in excess of 58 miles per hour (mph)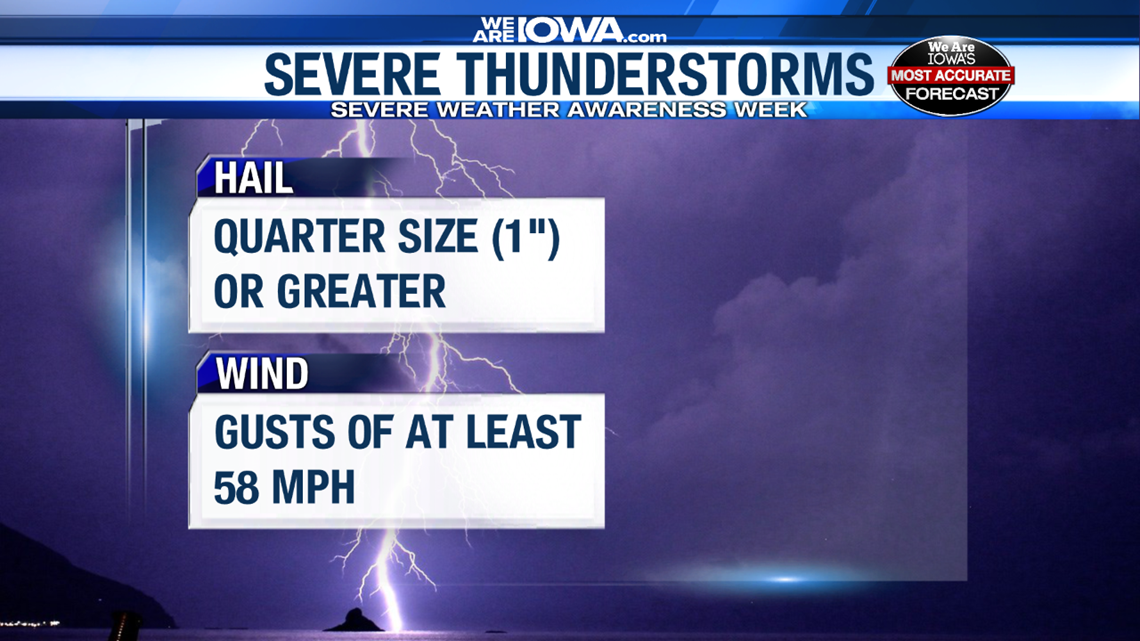 If a thunderstorm does not meet at least one of these criteria, then it is not classified as "severe".
When severe thunderstorms are anticipated, there are usually watches or warnings issued by the National Weather Service.
A watch simply means that conditions are favorable for the development of severe thunderstorms. More specifically, severe thunderstorms could occur within the outlined area at some point in the near future.
TIP: Think about "watching" for something to potentially occur.
A warning means that a severe thunderstorm is happening NOW. At this point, a storm has grown and now contains either 1" hail or winds up to 58 mph.

Typically, forecasts for severe thunderstorms begin several days before a severe weather event unfolds. Part of this forecast is completed by the Storm Prediction Center.
The Storm Prediction Center outlines one of five different risk categories for the region. Each category corresponds to a unique set of parameters and can indicate how widespread severe weather may be.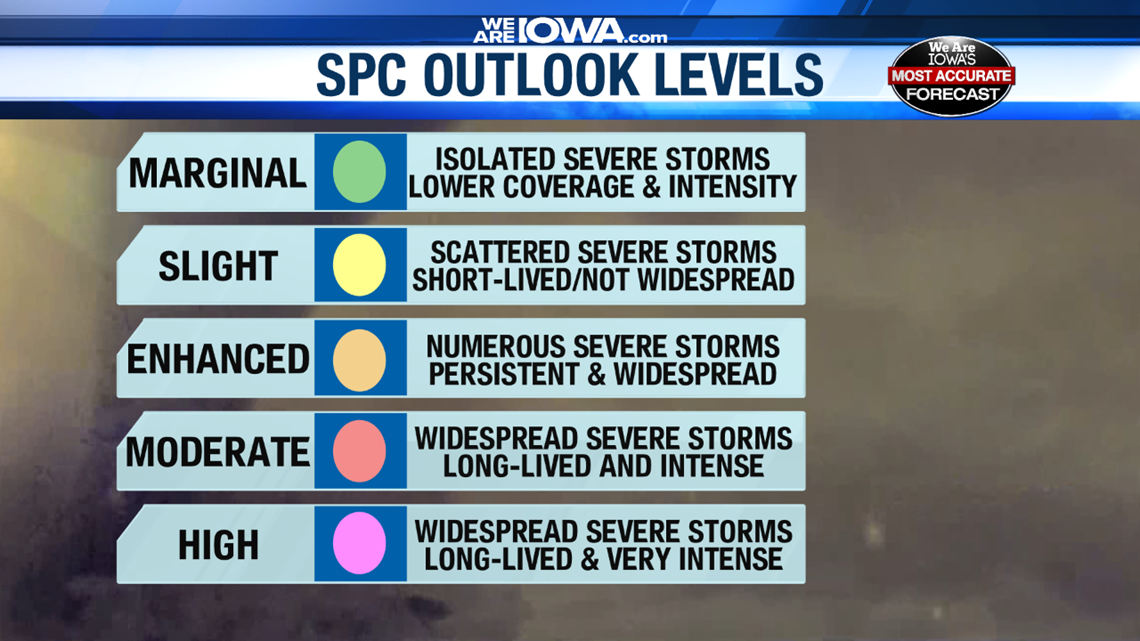 In order to get the best weather information, be sure to follow Local 5's Most Accurate Weather Team for updates on any impending severe weather.