LAS VEGAS — The first four days of the NCAA Tournament whittle the field from 64 teams down to 16, and as much as people may try it is very difficult to catch all of the action during the madness.
However, the Sweet 16 gives fans a better opportunity to focus on each individual game and matchup, and the teams remaining in contention for a national championship all have plenty of talented players for fans to keep an eye on Thursday and Friday when games take place.
Below is a look at ten key players who will provide the greatest entertainment value on the hardwood this week - and will make the biggest impact on their team moving on or not.
Drew Timme - Gonzaga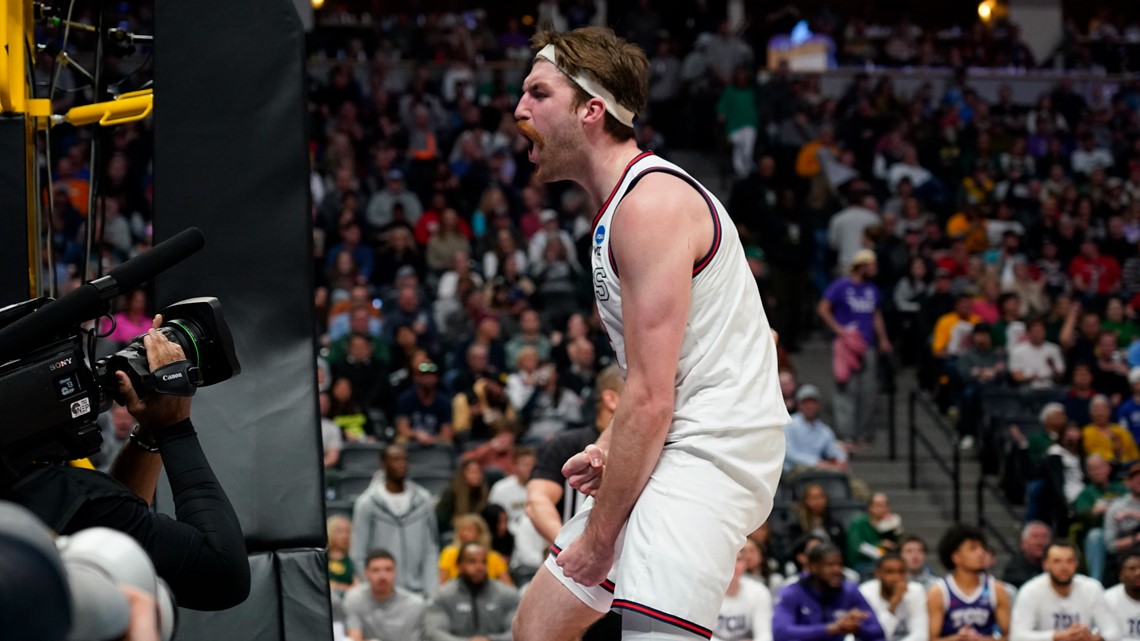 Timme is the only remaining candidate for the Naismith Player of the Year Award who is still playing in the big dance after Zach Edey (Purdue) Trayce Jackson-Davis (Indiana) and Jalen Wilson (Kansas) were eliminated.
From his inability to watch his mouth in postgame press conferences, his goofy mustache celebrations, and absolute dominance on the low block, Timme is must see TV at it's highest form - and a rematch against UCLA in the NCAA Tournament will only heighten the stakes.
Brandon Miller - Alabama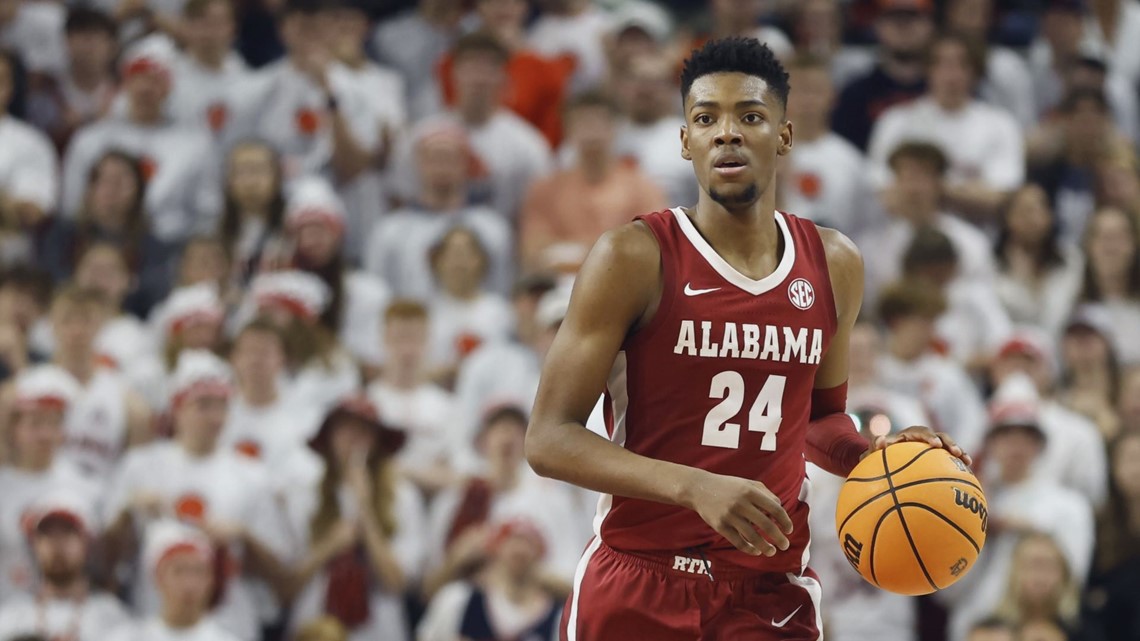 No NCAA player has had more attention, and scrutiny, on them this year than Miller - Alabama's leading scorer and a candidate to go in the top three of the NBA draft, who was also involved in an altercation that led to the murder of 23-year-old mother Jamea Jonae Harris in January.
Miller's groin acted up and kept him from scoring in Alabama's first round game, but he appears healthy now and will play a significant role in Alabama's quest for their first ever Final 4 appearance.
Adama Sanogo - UConn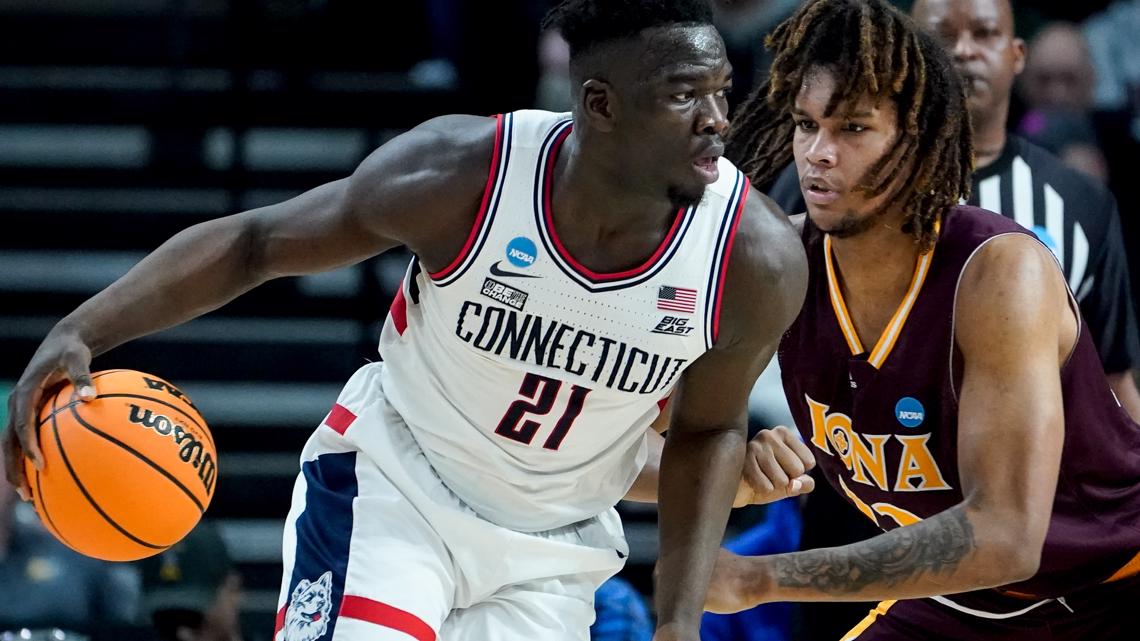 The NCAA Tournament's leading scorer so far, Sanogo dominated against Iona and Saint Mary's to help lead the Huskies back into the Sweet 16. Guard play is a bit inconsistent for Dan Hurley's team, but Sanogo is single-handedly capable of keeping this team afloat against anyone, and that should make for some very exciting basketball this week.
Markquis Nowell - Kansas State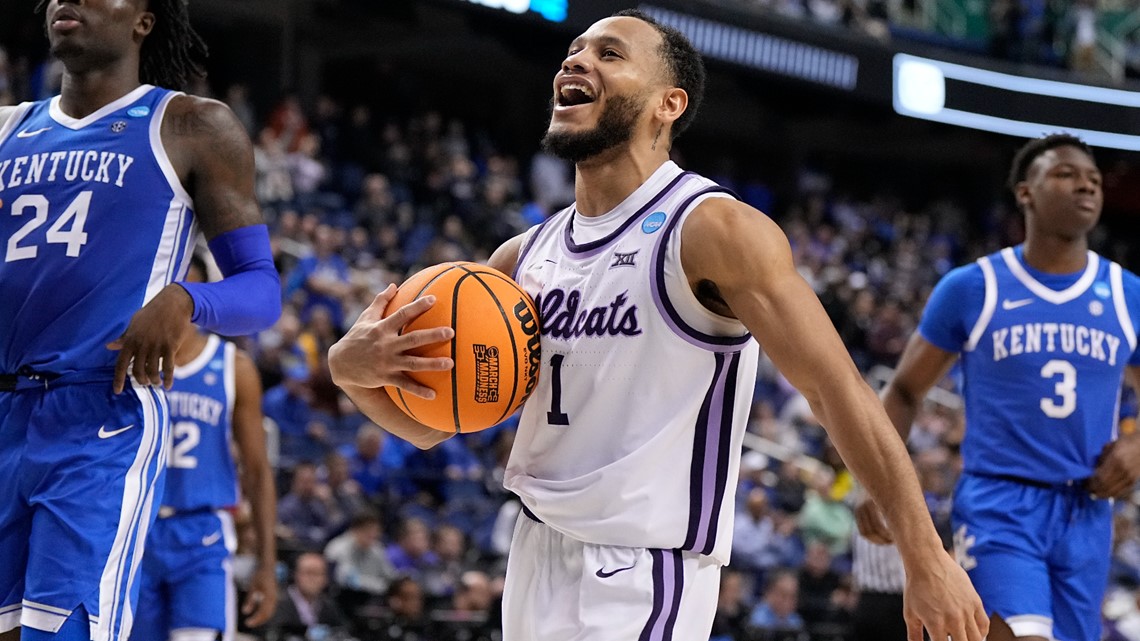 Don't let Nowell's size fool you, he is an elite playmaker and shot creator and has led this Kansas State team out of the Big 12 cellar and into the Sweet 16. Nowell is averaging 22 points and 11.5 assists in his first two NCAA Tournament games, the only other player to do that while taking his team to a Sweet 16 was John Crotty back in 1989.
The Wildcats will have to deal with Tom Izzo and Michigan State, but a deep run for this team is absolutely in the cards especially if Nowell keeps making winning plays.
Jaime Jaquez - UCLA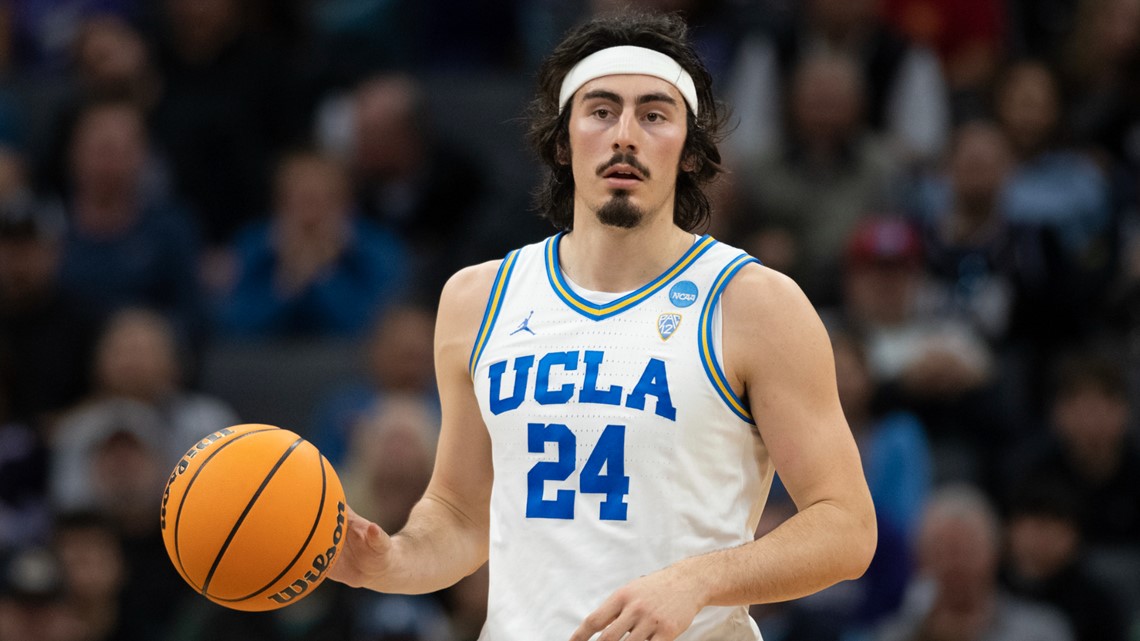 Jaquez's return to UCLA more or less guaranteed the Bruins would be back in the Sweet 16, and even without Pac-12 Defensive Player of the Year Jaylen Clark and with a banged up Adem Bona on the block Mick Cronin's squad is here.
Jaquez is a big reason why, averaging over 17 points and eight rebounds per game this year and using his craftiness, tenacity, and versatility to lead this UCLA team. They'll have a tough matchup against Gonzaga on Thursday, where both Jaquez and Timme will be appointment viewing.
Souley Boum - Xavier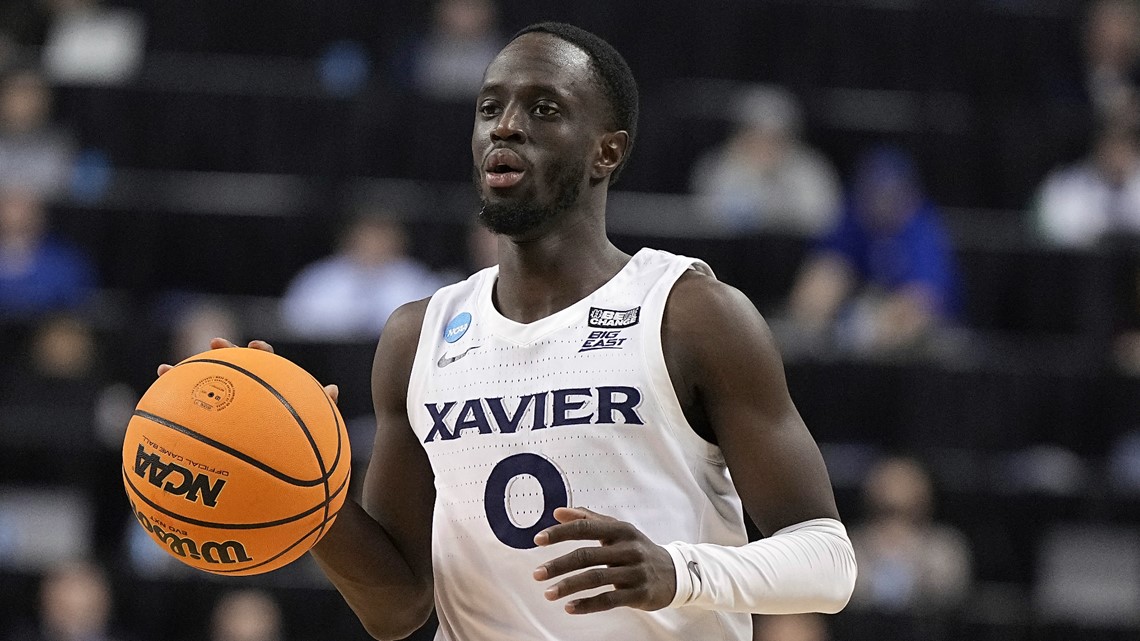 Boum's college career began in San Francisco before a three-year stint as a high level scorer at UTEP resulted in another trip in the transfer portal and a home in the Big East with Sean Miller and the Xavier Musketeers.
Boum has rewarded Xavier handsomely, averaging 16.5 points, 4.4 assists, and 4.3 rebounds per game while consistently hitting big shots. Xavier is without star center Zach Freemantle, and any chance of upsetting the Longhorns will rest with Boum and his ability to break down the defense and get open looks.
Ryan Nembhard - Creighton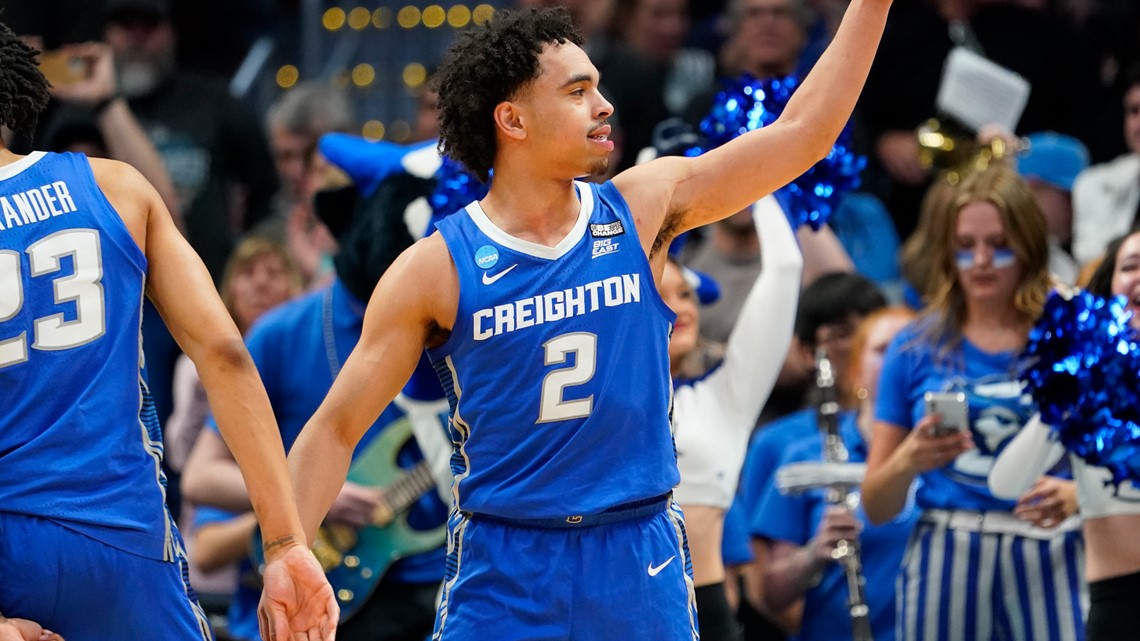 Ryan Nembhard's freshman year at Creighton was cut short due to injury, but he quietly responded with an excellent sophomore campaign - improving in nearly every category while leading the Blue Jays to a six seed in the NCAA Tournament.
He really took off after that, dropping 30 points against Baylor to help lead his team to a Sweet 16 appearance where they will face Princeton for a chance to move into the Elite 8. Ryan Kalkbrenner and Baylor Scheierman get most of the attention for Creighton, but Nembhard is the straw that stirs the drink and should put on an excellent show this week.
Jarace Walker - Houston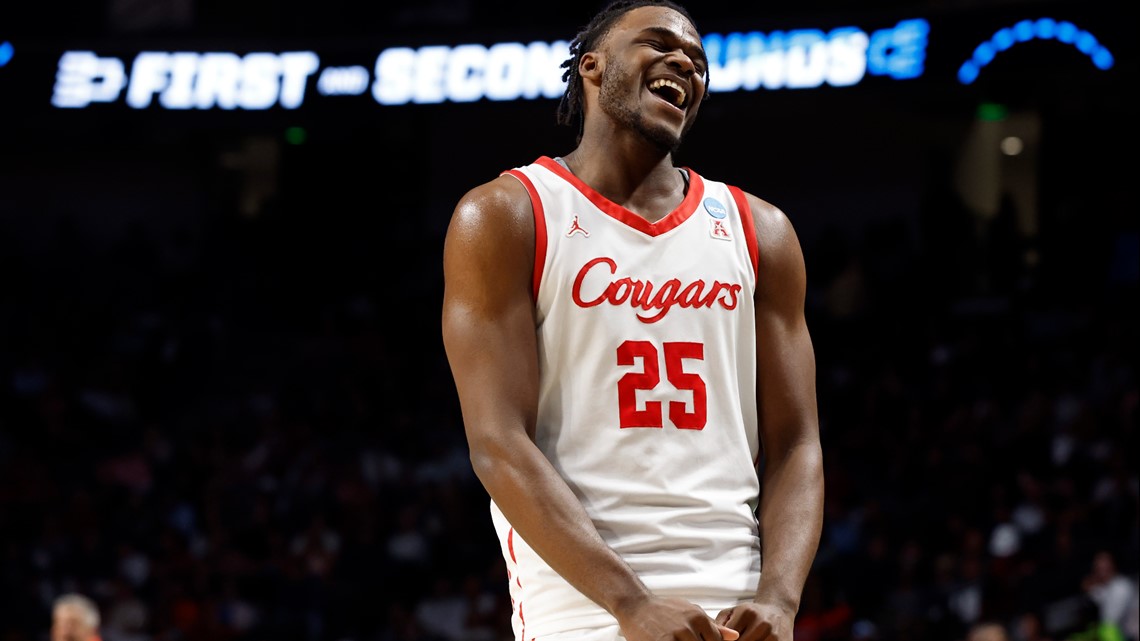 Walker is the most NBA ready prospect in the Sweet 16 not named Brandon Miller, and one look at his physique and athleticism will prove that.
The Coogs' backcourt of Marcus Sasser and Jamal Shead get most of the attention, but Walker's ability to impact the game on both ends of the floor makes him an elite prospect, and a matchup against Norchad Omier and Miami should be really fun to watch.
Jordan Walsh - Arkansas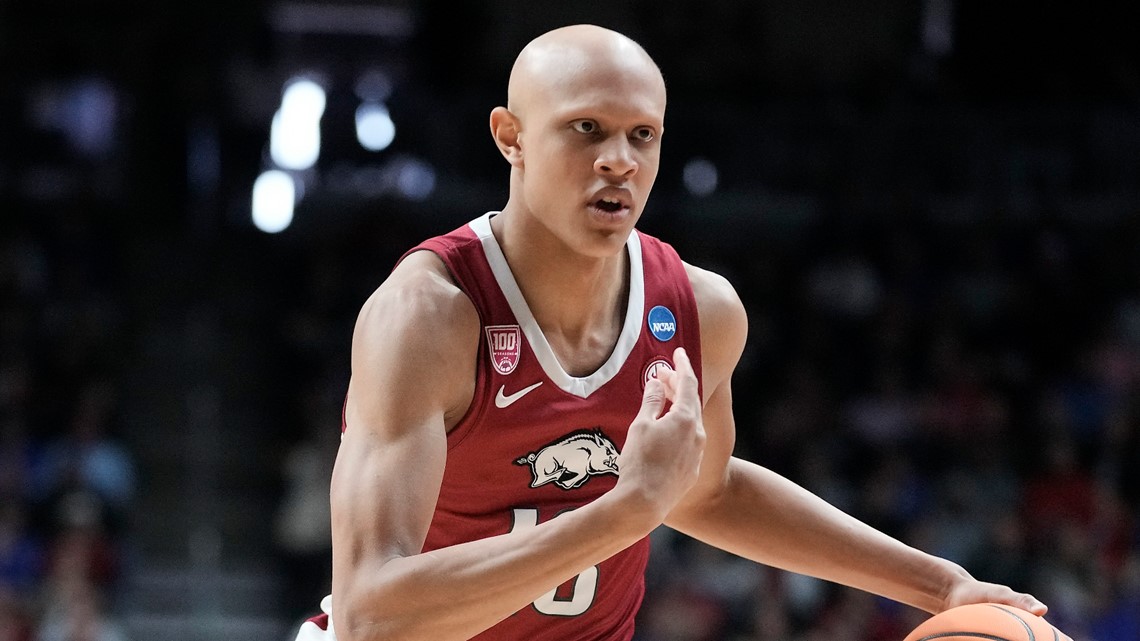 Nick Smith and Anthony Black were the freshmen getting the most attention for Eric Musselman's team, but Jordan Walsh has emerged as an elite defensive stopper and hustle player for the Hogs.
His work against Jalen Wilson directly contributed to Arkansas' upset victory, and he will have the tough task of trying to stop Adama Sanogo at UConn - and potentially either Jaime Jaquez at UCLA or Julian Strawther at Gonzaga depending on future matchups.
Sir'Jabari Rice - Texas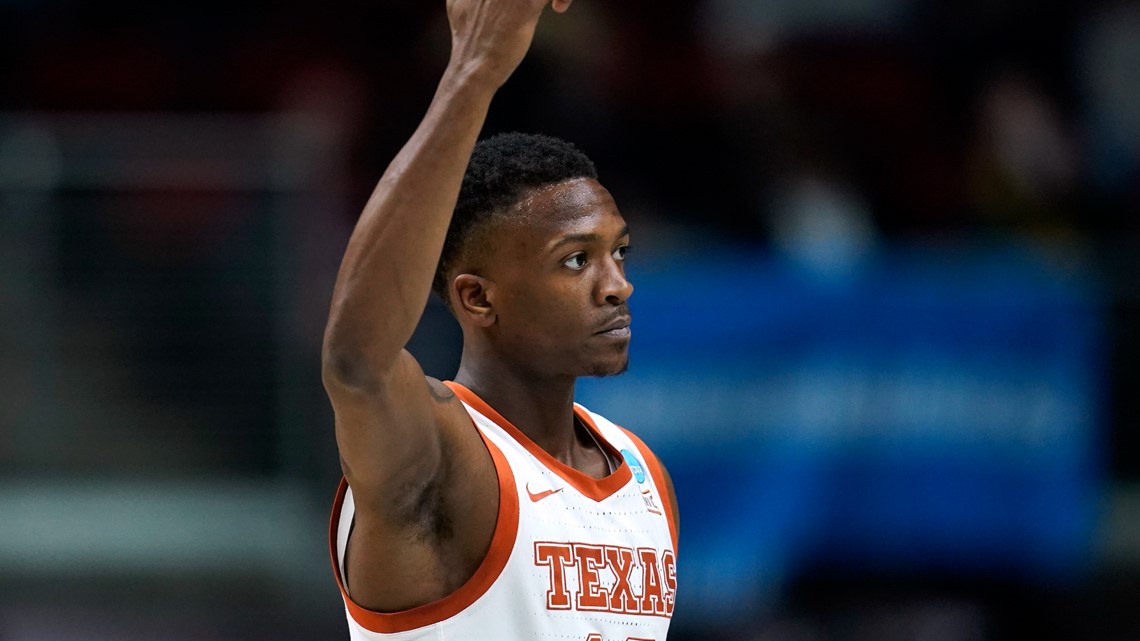 Rice was the least heralded transfer addition for the Longhorns, coming from New Mexico State and stepping into a reserve role. However, his steadying presence off the bench, outside shooting, and defensive chops make him a fan favorite in Austin - and an offensive explosion in the first round game against Colgate was a reminder how dangerous he can be.
His play will be a huge factor in Texas' game against Xavier, and any future games they might play.