DES MOINES, Iowa — Heavy rainfall caused flash flooding across parts of central Iowa early Friday morning.
The highest rainfall totals occurred in sections of Boone, Dallas, Marshall, Polk, and Story counties, all areas that were under flash flood warnings through noon Friday.
Here are some of those rainfall amounts:
Maxwell: 3.80"
Melbourne: 3.69"
Huxley: 3.50"
Polk City: 3.41"
Murray: 3.12"
Madrid: 2.98"
Sully: 2.79"
Grinnell: 2.72"
Marshalltown: 2.67"
Bayard: 2.61"
Granger: 2.59"
Collins: 2.56"
Perry: 2.43"
Pella: 1.98"
Jamaica: 1.87"
At the Des Moines International Airport, more than an inch of rain fell since 12 a.m. Friday.
The heavy rainfall caused flooding in fields, streets and neighborhoods.
One Local 5 viewer even spotted a stalled-out truck in Huxley's standing water.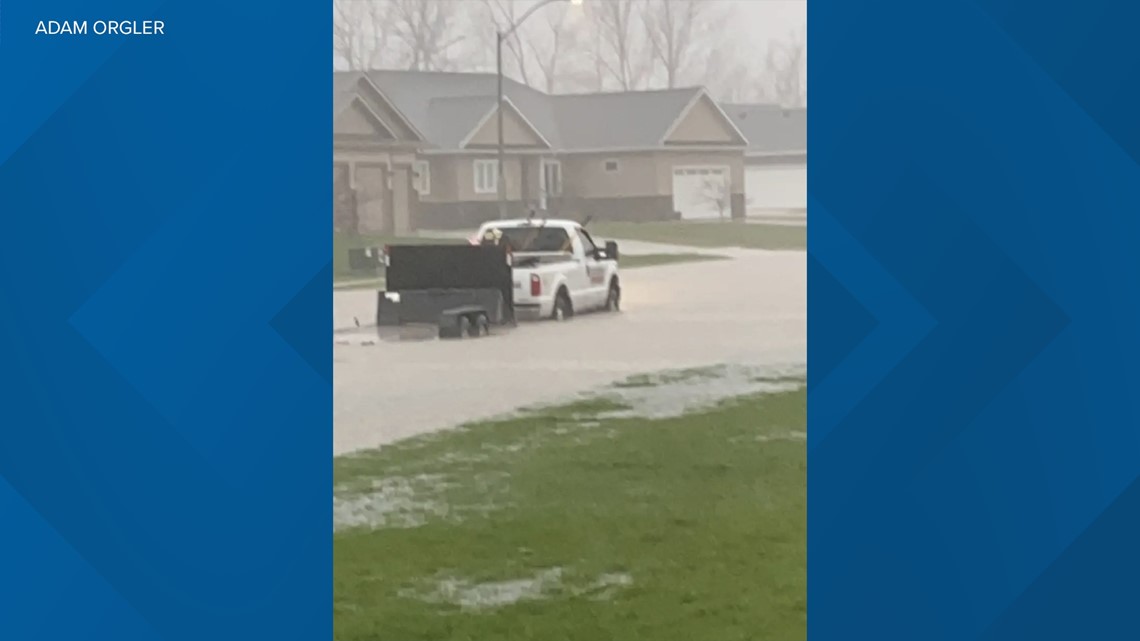 As of noon Friday, the flash flood warnings were expired for central Iowa, but flash flooding is still a concern for parts of eastern and southeastern Iowa through the afternoon.
As storm season ramps up in late April, May and June, it's important to remember how dangerous flash flooding can be.
When you come across a flooded roadway or parking lot, it is important to turn around and go in a different direction.
Flood waters only a few inches deep can quickly sweep up cars and carry them away.