MINNEAPOLIS — Travel headaches persist Tuesday night as Delta Airlines confirmed one of its jets slid off a taxiway at Minneapolis-St. Paul International Airport (MSP) amidst a two-day winter storm.
There were no injuries reported among the 147 passengers aboard the aircraft, which had just touched down at MSP from Cabo San Lucas, Mexico.
A statement from MSP said the Delta Airlines A320 was taxiing around 6:40 p.m. when its nose gear went off the pavement. When KARE 11 crews arrived to the airport just after 9 p.m., they found the aircraft was no longer off the taxiway.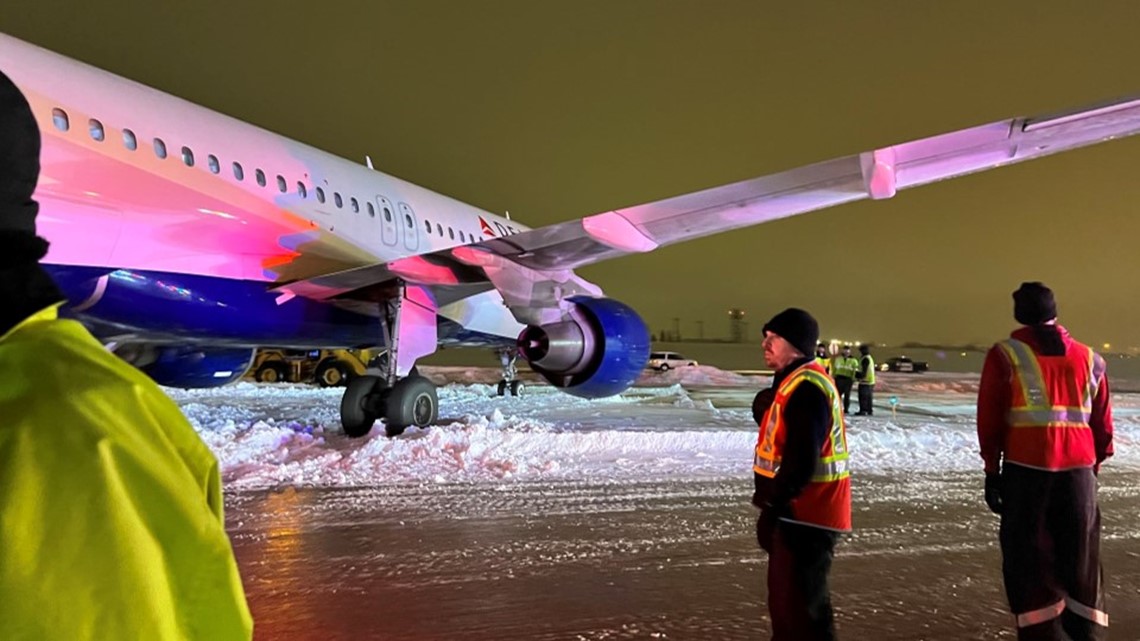 Airport officials say MSP Fire Department and field maintenance crews worked to help the passengers de-board the plane following the incident.
A video captured by viewer Abby Van Meveren shows MSP crews responding to the immobile aircraft.
Not in connection with the rogue plane, all runways were closed at MSP around 7:30 p.m. due to concerns over an increase in freezing drizzle. A short time later, the airport updated the ground stop to deicing.
This latest event comes as a winter storm dumped several inches of snow on the Twin Cities throughout the day Tuesday, making travel, both by air and land, difficult across the region.
Another round of snow is expected to pass over the metro overnight and into Wednesday afternoon.